My husband called late last night with fabulous news! He's been authorized leave to come home for the baby!!! He'll be here about 2-3 days before the due date, so maybe the little one will decide to stay put until then. I really hope so-I would love for him to actually witness the birth and to be my coach again. I am so excited, I can hardly contain myself. We thought that we were going to have to wait until after the birth to get word to him and then he could come home. This is so much better!

Onto knitting content.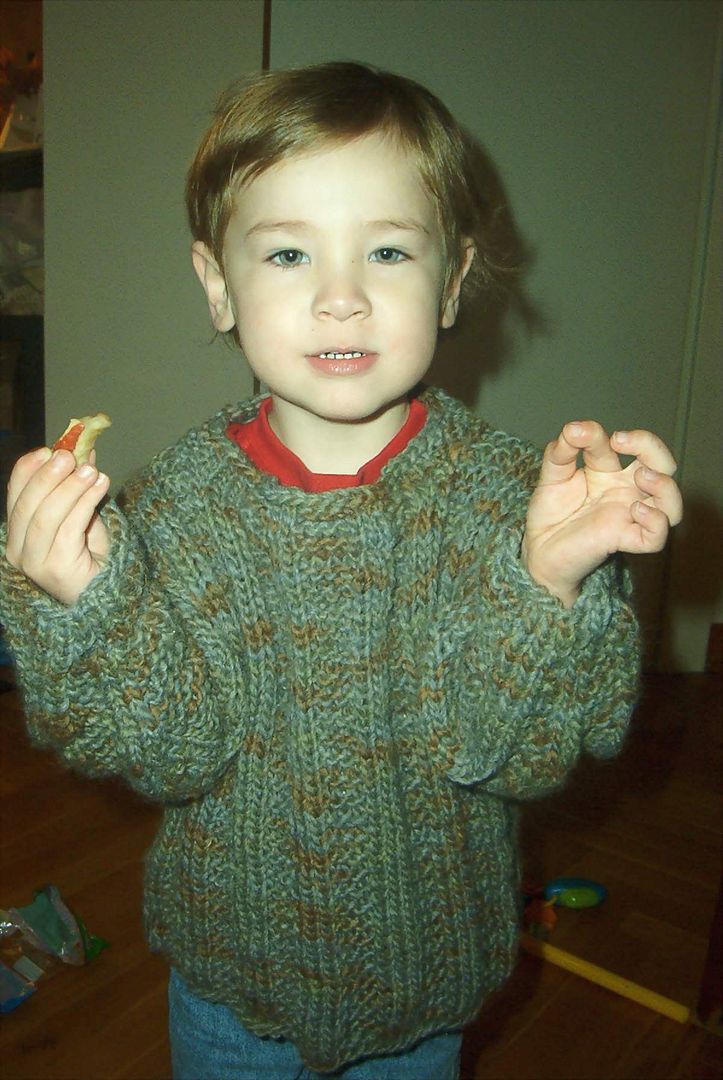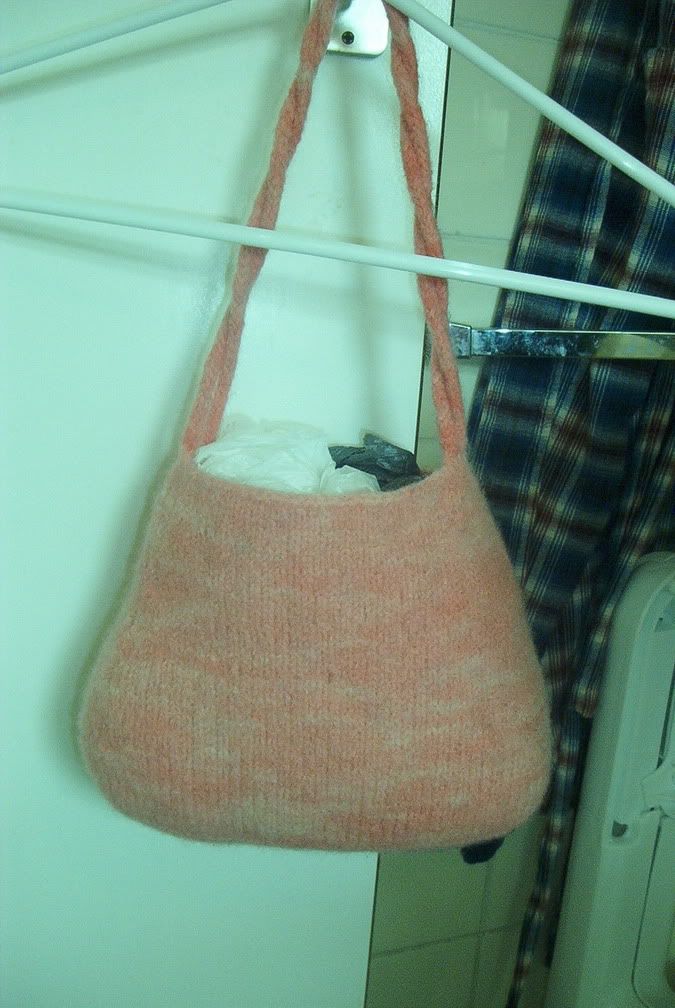 As promised here are the pictures of some completed items. Reilly is showing off his new sweater. I made it a little big so that he can wear it for the rest of the year. The neck line is a bit wide, but with a turtleneck underneath it'll be perfect.

Next is the KoolAid Pink Sophie all ready for gift giving.

This is what I did last night: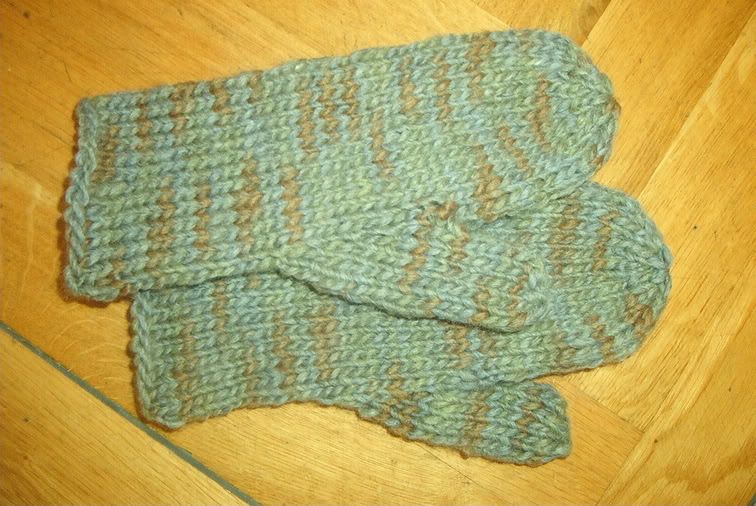 These are the "Super Mittens" from Weekend Knitting. They're going to be a gift for my mom (hope she's not reading). She keeps telling me that mittens would be an awesome gift for XMas, since she lost the last two pairs I made for her. They only took about three hours start to finish and gave me a nice break from the diaper bag. Speaking of, this is one of the most boring projects I have ever done. It's just seed stitch rectangles. Only one more to go and then I can seam it and felt.
It's been cold here this weekend and I broke out the socks I made. Oh so warm and cozy! It made me think that I'd like to make some more. So, as I was perusing Knitters Review this morning I came across this great link. It's from the Sock Design Challenge and I found several patterns that I want to do. Feeling inspired, I dove into the stash and found the six balls of sock yarn I had bought for a steal with the plans to dye.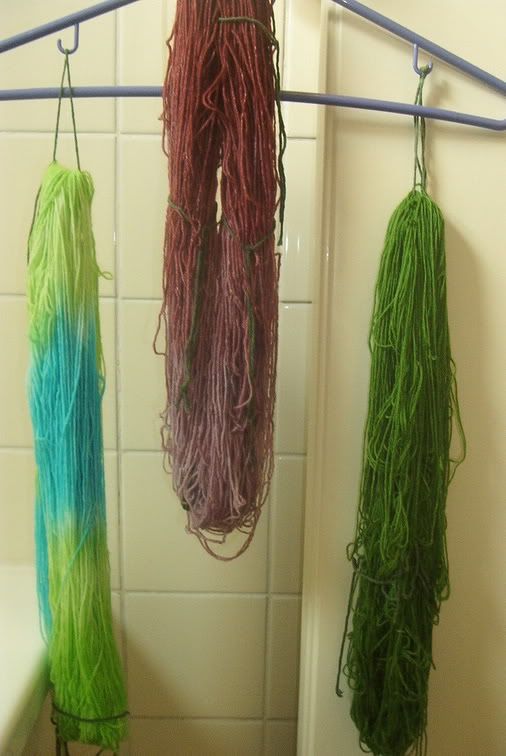 First is what I'm calling "Tropical" using Berry Blue and Lemon Lime. I love how these turned out. Second is "Purple Throwup". As you might guess from the name, I'm not happy. They turned out almost the same as another batch from before. I used Grape and was going for a light graduated purple, but it turned out very dark. Third is "I love this Green". With this I started out with a taupe yarn and used Wilton dye. Very, very pleased with the color on this one.
But I can't wait for them to dry to start knitting so I found some Regia stretch that I forgot about. And I'm ready to cast on-again.