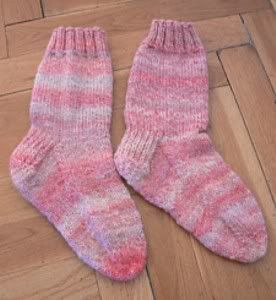 Yarn: my own handspun
Pattern: top down, 48 stitches on leg and 44 on foot
As the title implies, this is how these socks turned out. I used my first three ply for these and love how the yarn (and the socks) turned out. Needless to say, I'm beyond tickled with myself that I dyed the wool, spun the yarn and knit the socks. Funny though, the yarn took two weeks to spin and a total of four non-consecutive days to knit. A labor of love.
Because I'm so enamored, here's two more shots.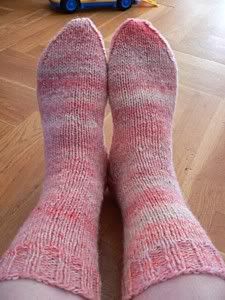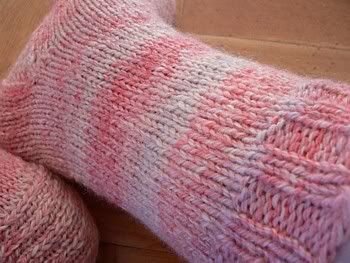 I started a new webring, for all those that are attached to the military, just for kicks. You can go here to sign up or here for the blog.