Hi! Question: why is it that whenever one goes away, that when one gets home one needs a vacation just to relax?

We were gone for four days, so where did all this stinkin' laundry come from? And we won't even mention what the interior of the car looks like...

Anyway, we had a pretty good time. Got to Edelweiss on Friday afternoon, but didn't have time to do anything that night, being that we had a "class" and all. Saturday there was some more class, but on our five hour break we headed into downtown Garmisch and poked around. Nothing like two cranky kids to spoil a beautiful day.

Sunday morning and afternoon was all ours so we drove out to see Neuschwanstein Castle.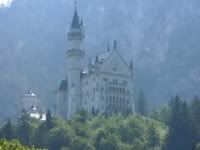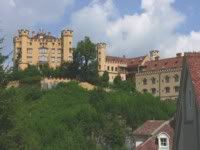 The first is that and the other is Hohenschwangau Castle, right across the ravine.

Monday after we were released, we stopped at Oberammergau to check out the goodies there. The town is famous for their woodcarvings. Not really my thing, but worth looking at.

Sorry, I had a wonderful post in my head, but having a really hard time recalling it at the moment. Need. More. Coffee.

I'll leave you with various pictures I snapped along the way.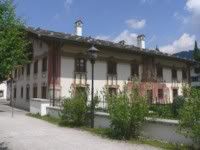 Painted house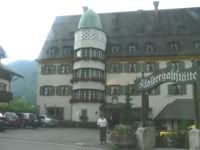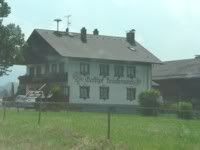 Charming architecture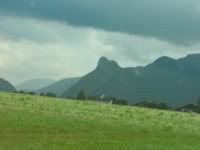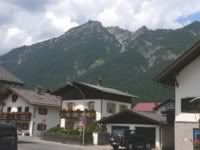 Gorgeous Mountains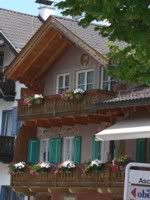 I love the houses here!

Fibery reports later...