Gosh, I have no idea as where to start this post. I had stepped away from blogging for a couple weeks and now I've got a ton to share. Diving right in sounds good!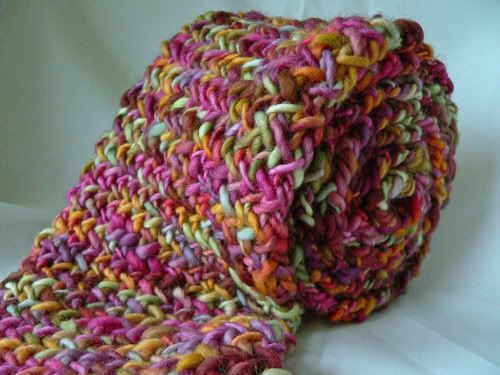 Pattern: My So-Called Scarf
Yarn: Manos del Uruguay, Wildflower

This has been "technically" done for a few weeks now, I just hadn't gotten around to weaving those ends in until this morning. Honestly I forgot all about it until I cleaned out the knitting basket. That process deserves another whole post to itself.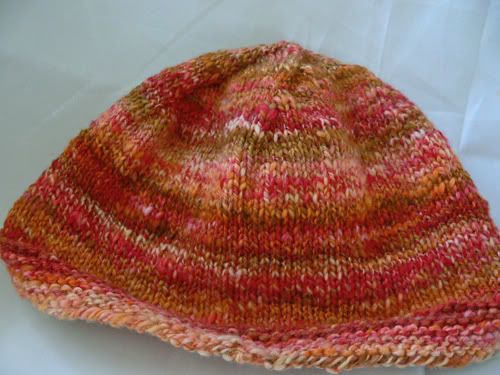 Pattern: made up as I went
Yarn: handspun superwash merino

I made this one for Marc and it fits great. I just wish he would leave it on so that I could get a picture. He hates hats.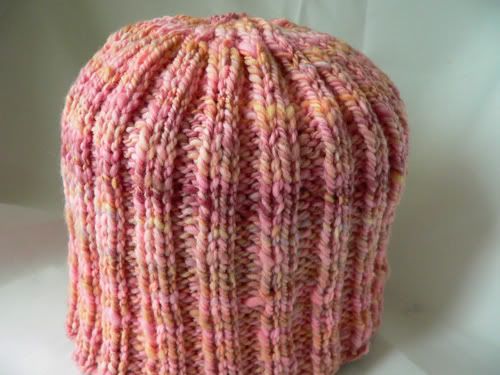 Pattern: Hot Head from Stitch N Bitch
Yarn: handspun from the previous post (this color is more accurate)

Yes, another Hot Head! Can you tell that I love this pattern??? This one's for me too.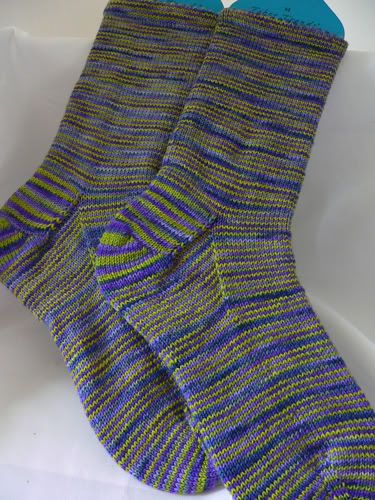 Yarn: Wollmeise, Krauterbeet
Pattern: toe-ups with gussets and picot hem

These were originally intended to be knee highs, but about three inches into the calf shaping I had to rip. The pooling just got plain ugly. So, I've got enough left for another pair in the future. I love this yarn! I'm waiting to see how they wear and wash up before I go ahead and do a big order. There's at least eight colorways I have to have and then a few more I wouldn't mind. Sock yarn problem? Nah.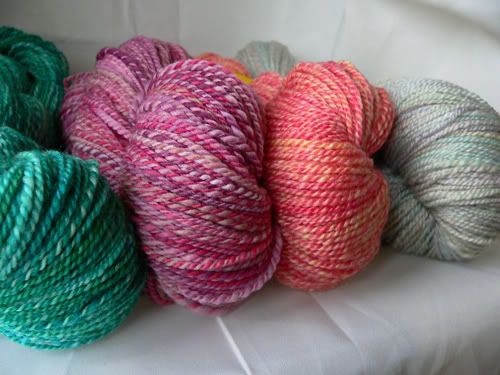 These are the handspun I finished in the last three weeks. You can get all the dirt on them at my Flickr Spinning Set.

For whatever reason, the littlest one isn't napping very well lately. He's up, so my computer time is over. Happy knitting!