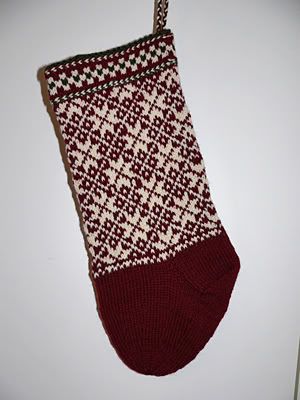 Pattern: Christmas In Tallinn, Knitting on the Road
Yarn: Elann Highland Wool in Tuscany Green and Oxblood, Knitpicks WotA in Cloud



Although this has been finished and blocked by a few days, I just finally put the braid on this morning. This was a fun project to knit and I'm already envisioning another one for next year. Also, it was great practice for some upcoming projects.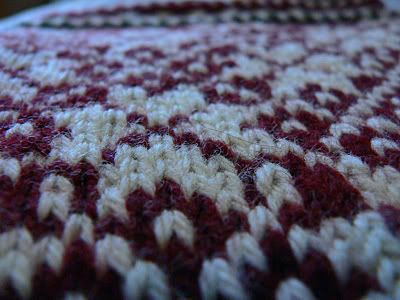 Before blocking I was quite concerned about how it was going to turn out. There were spots were the tension was obviously off, but overall it was quite lumpy and bumpy. For the most part, everything evened out.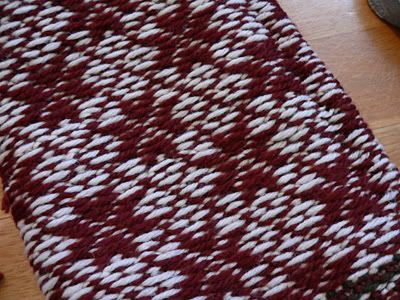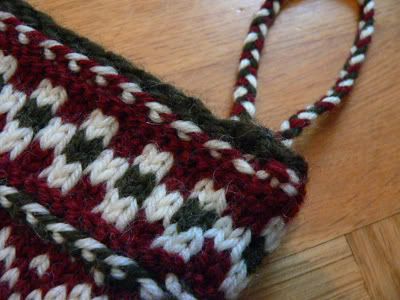 These are what I've been working on right now. Yep, another sock and a top down raglan sweater. I needed something relatively mindless to work on to clear my head. Also, I haven't had the time to really work on anything that makes me concentrate.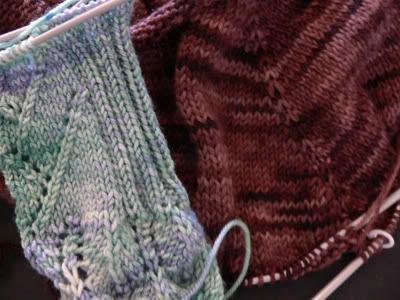 Coming soon to a blog near you, one of these: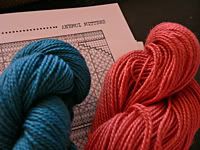 Frankly, I should start on the Greek Mittens, but the Anemoi are really tempting. Decisions, decisions....

Sorry, I'm really not all that chatty today. Reilly and Connor have been sick with stomach bug and I'm just plain worn out from everything. I'm going to spend the rest of the week making cookies, checking the mail for straggling Xmas packages and relaxing. Well, trying to relax!