I didn't mean for everyone to have to guess what the latest sweater is. I just forgot and then when I realized, I figured it would be fun to see what the guesses would be.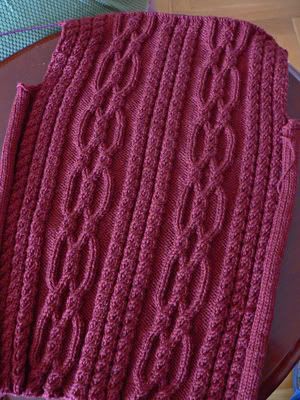 It's Gathering Intentions from Inspired Cable Knits. So far I haven't lost interest, but progress is slow. I'm still quite enamored with the spinning and only work on this a little bit each day. About an inch more and then I can start the shoulder shaping. Of course, I'm not cold so there's really not a rush on this.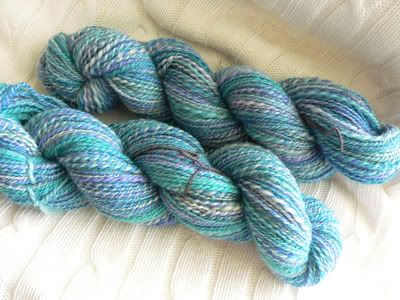 BFL dyed with teal and purple by myself
4 oz., 400 yards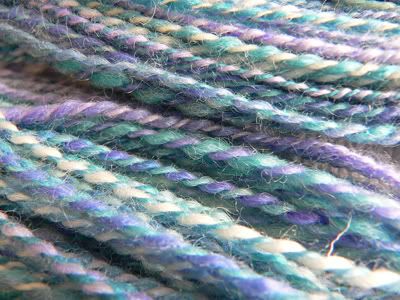 I just love Blue Faced Leicester. It's so soft and the luster is wonderful. It's one of my favorites to work with. Which would explain the tons stashed away. After having success with the dyeing process, I turned back to the dye pot and came up with some other colors.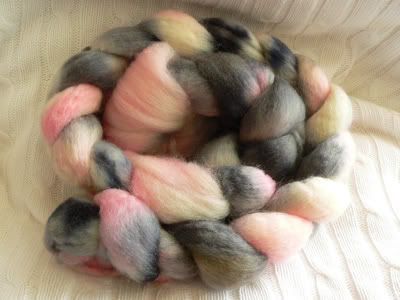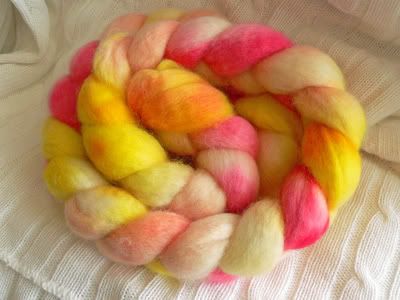 Neither turned out exactly how I wanted, but I learned some things. I had alot of fun playing around, so I ordered some other wools to dye up. Colorways that I have in mind have been written down, so I don't forget. I tend to do that.

Boys are calling... Have a great week!