For the last three weeks, it has rained pretty much every day. This means alot of inside playing and lots of downtime for me. I'm running out of interesting activities that are appealing and have begun to resort to new Leapfrog cartridges and marathon movie sessions. I picked up where I had left off in pre-move activities when the extension was announced and have been cleaning like a madwoman. (not that you'd really be able to tell, since the boys tend to follow me around and undo everything) When I can't clean anymore, I turn to the fiber. This week, more so than ever. I've gotten ALOT done.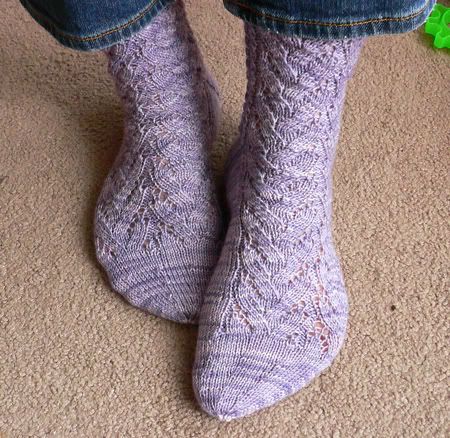 Pattern: Whisper Lace Socks from Have You Any Wool
Yarn: J. Knits Superwash Me in New Jersey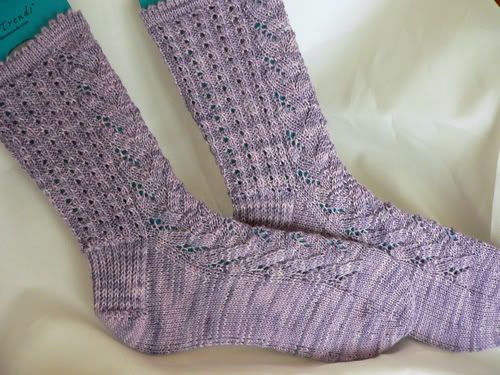 Love these socks! They're the first pair I've knit for myself in awhile, since it's been all about the holiday gift pile. I can't recommend the pattern enough, they're so delicate and feminine. Just what every girl needs!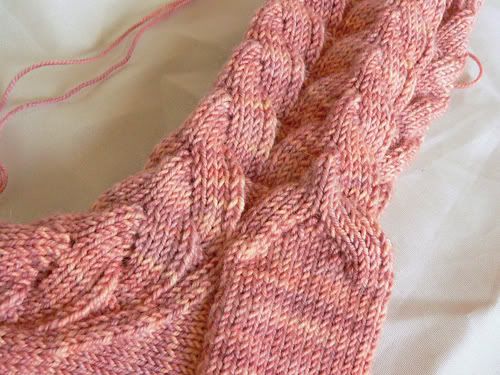 I had been merrily knitting away on the Wollmeise socks until the heel didn't quite work out as planned. Rather than redoing it, I casted on for a pair of Monkey. Don't worry, I've begun the heel again, and if it ever stops raining they'll become my playground project.

The Tour de Fleece starts this weekend and I've been busy warming up.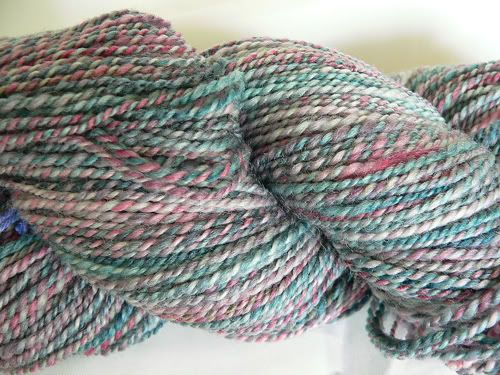 Wool: Superwash merino dyed with spruce green and vermillion
Stats: 322 yards, sport weight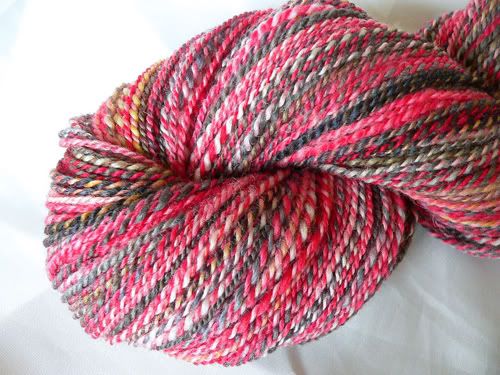 Wool: "Tulip" BFL from The Spunky Eclectic (June club offering)
Stats: 278 yards, dk weight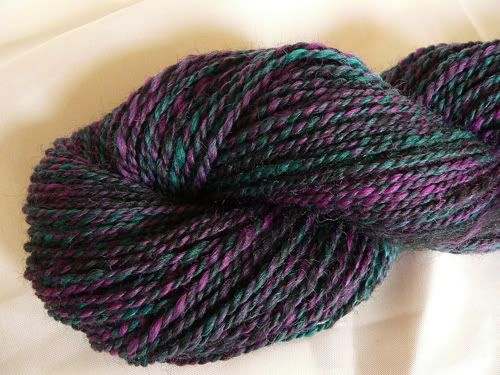 Wool: black corriedale with purple and teal colonial from the following batts
Stats: 176 yards, dk/worsted weight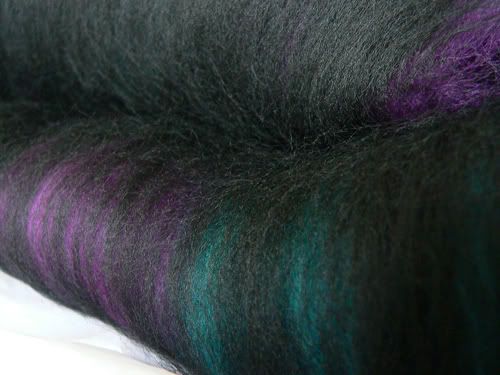 These batts were lots of fun to make. They're three layers total. One black, then wide strips of the purple and teal and then another black. Then I pulled them into roving so that the three colors would mingle nicely. Then I made another two to put into the shop. Afterwards I went digging and found some roving from another Etsy seller that almost matched these colors. Heh. I guess I'll get a matching set of mittens and hat cuz it's just screaming to me mittens. When the yarn screams at you, you just gotta listen!