Just look what was waiting for me at the Post Office today:




Why, that's fifteen balls of the Highland Wool in the loveliest shade of Tuscany Green and four balls of Sock it to Me Esprit Print sock yarn-two in Summer Meadow and two in Shades of Grey. Oh, such yummy yarn! Now I just have to figure out what I'm going to do with it! So many possibilities...

I was quite surprised to get it today. I only placed the order six days ago. Now I don't feel so bad about paying the $10 shipping. It's when I pay that or more and it takes a month to get to me that I get pissy. Elann has become a best friend.

I wasn't going to show this, since it's a present, but I couldn't resist.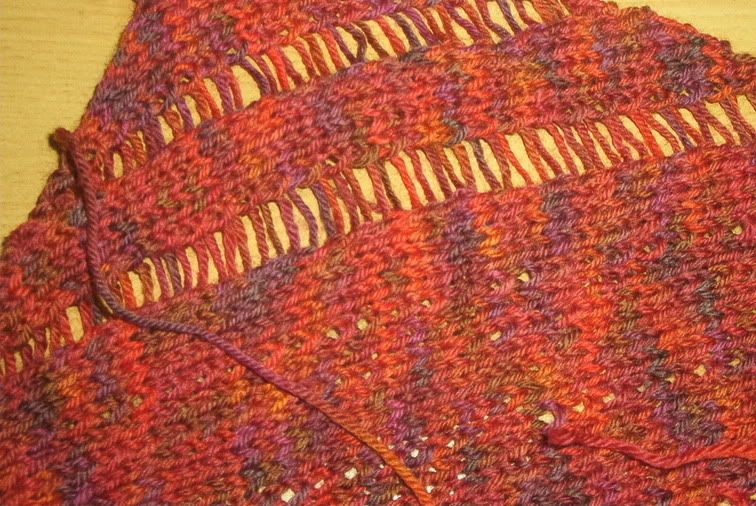 This is the start of Clapotis III. I just love the colors of this one-it's being done in a merino wool from Rodel Wolle. It's so tempting to keep it for myself. I got the last four balls in this color, but they're really good about replenishing their stock. So I may just have to run down and get some more in a few days (provided baby boy doesn't show up!).
One more thing: winter is here in Germany!!! IT'S SNOWING!!! Yay, I haven't seen snow since the winter of '99/'00 when I lived in Pennsylvania. I hope it keeps up so I can take Reilly out for his first romp in it ever. Ahhh, the simple joys of motherhood.