Well, the little one is holding out so far. I have to say that I was a complete nervous wreck all weekend. Everytime I felt a contraction or slightly not well, I went into a panic. But it's now Tuesday and I've gotten this far. My FIL arrived today much to my relief. Now if the baby wants to come, I don't care. For one, I'll have a ride to the hospital without waking up the entire building and then Reilly will have someone to stay with him in his own house. Honestly I was more concerned about Reilly than anything else. I can't imagine how scary it would be for a two year old to be awakened in the middle of the night only to be shuffled off to someone elses house to sleep on a couch. Then wake up the next day and not have his mom. I know kids are quite resilient, but I have those guilty mommy thoughts.

My dear husband called this morning to let me know that he will be back in Germany tomorrow morning. Awesome! He's been stuck doing debriefing procedures and such. Too bad I won't be home when he gets here, I have an appointment and then a few errands that must be done in his due home time frame. Oh, well, I guess I can wait another hour or two. Besides it'll give him a chance to de-stink and wash his uniform. Anyone who has know anyone that's been in the desert for months on end can tell you about this...

I do have some knitting news to report. I intended to finish the Tropical and Leaf Lace Socks this weekend. This did not happen. Reilly frogged the Leaf Lace for me and I can't figure out which size needle I used for the Tropical. I was so sure that I wrote this simple matter down, but it appears nowhere on my notes. Could I swatch? No, my gauge fluctuated throughout the first sock. I guess I'll be ripping these out and re-doing. It's okay. As much as they fit great, I wasn't totally happy with the ribbing.

Frustrated, I started a new pair of socks, using the Esprit Print I recently received.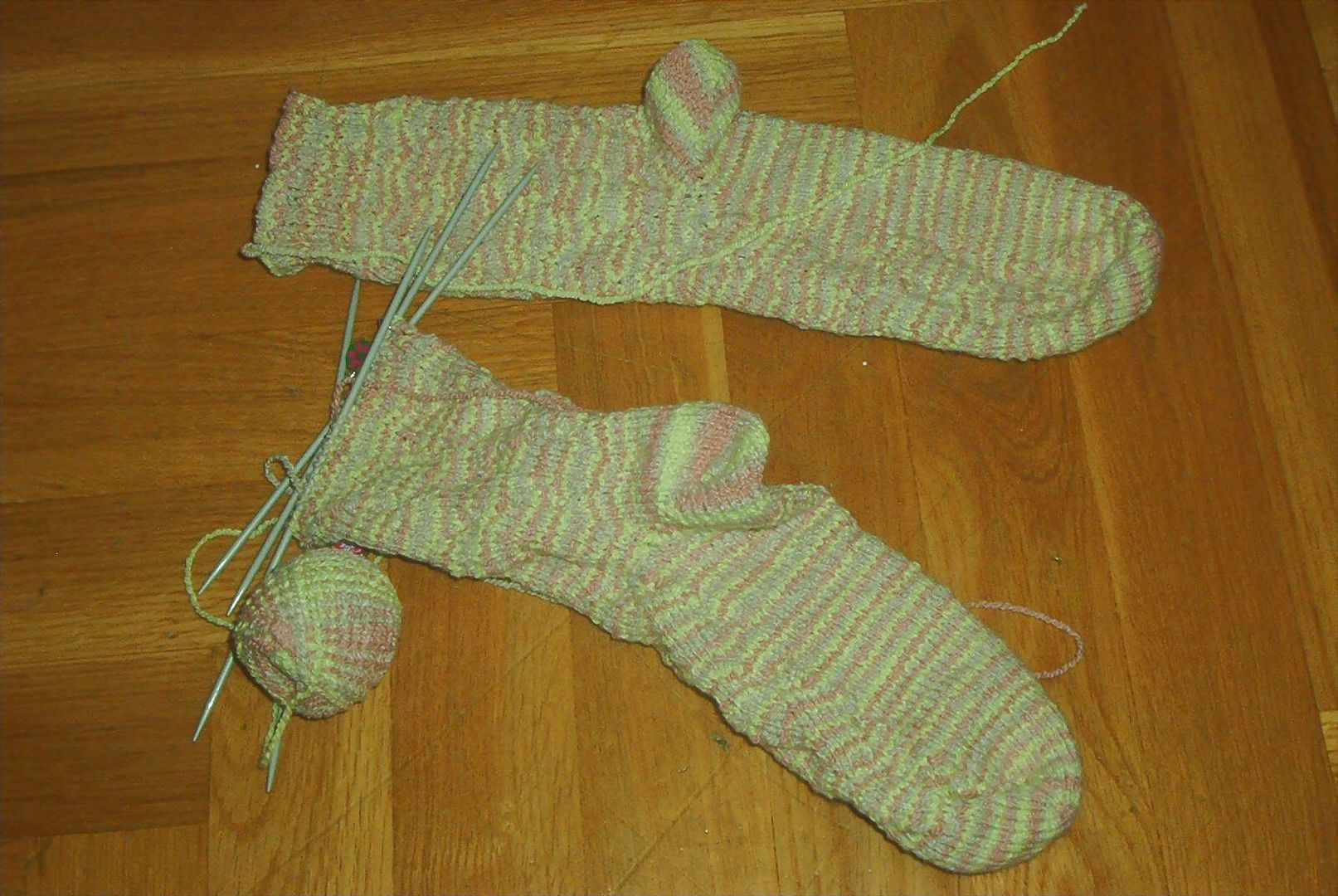 All I need to do is finish the ribbing. They're not quite so lime green in person. Really.
I also decided to finally make some blankets for charity. I've been meaning to do this for forever, but have gotten sidetracked by various other projects that I had to do now. Now's a good a time as ever. I'm crocheting them. Yeah, you read right. I do crochet on occasion. I love the fact that a baby blanket that is 37"square took a day and a half when it would have taken me at least a week if I had knit it. Though, I do not personally like the fabric crochet makes, it's not for me. Is that wrong? That I would do something I don't love for someone else? Anyway, here's a pic of one blanket completed. There's another in the works.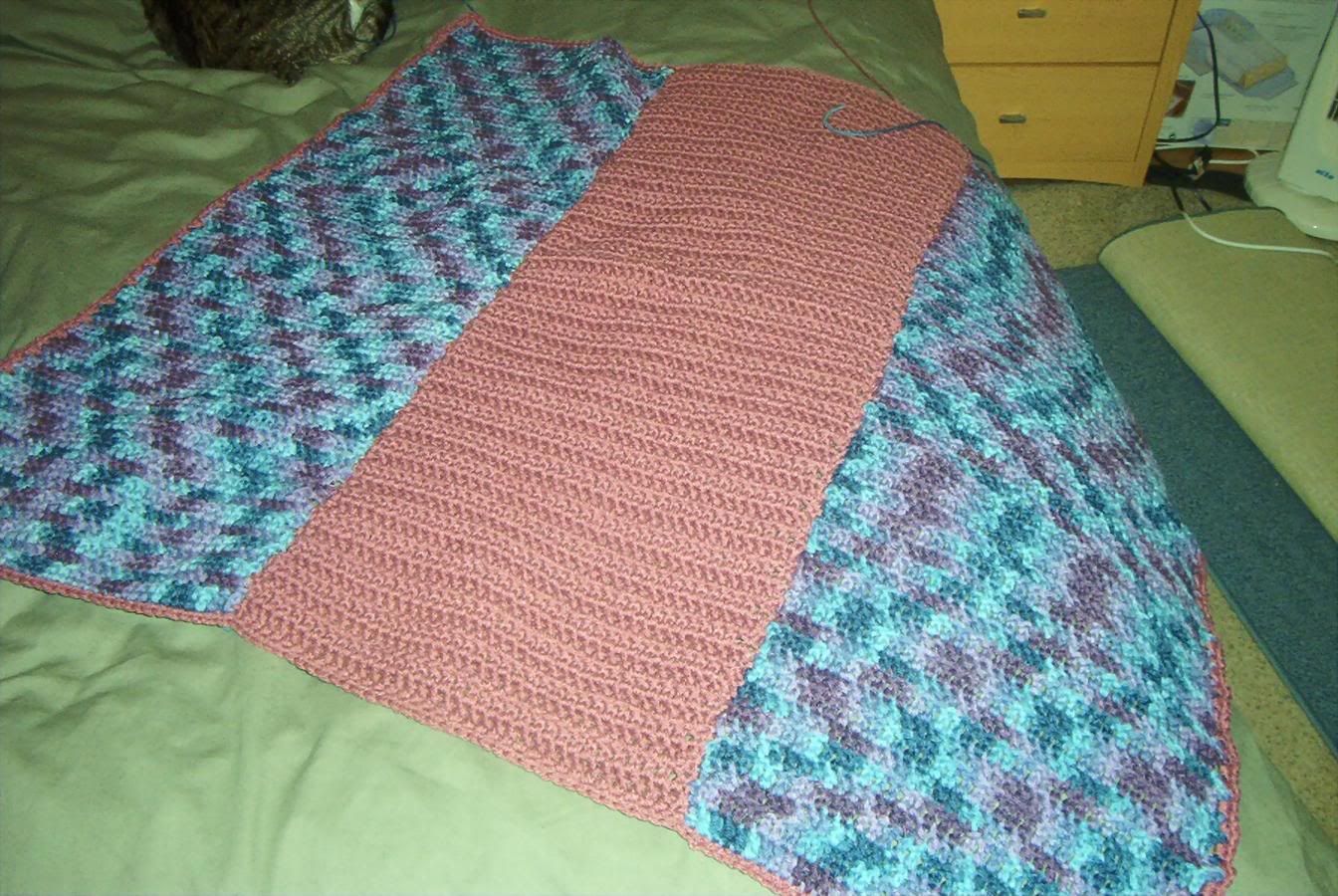 Not very exciting, eh?
Okay, one more thing. I have a major dilemma. I just got a shipment from Amazon. It's a few books I had put on my wish list and my sister got them for me. I know what's in there and I'm dying to look at Ann Budd's latest greatest book. They're a Christmas present. Do I open the box or do I put it in the basement and wait? Help!!!