First we have the Dublin Bay Socks in Knitpicks Color Your Own. This yarn was a pleasure to work with, very soft. I may have ordered some more to try out with some natural dyeing.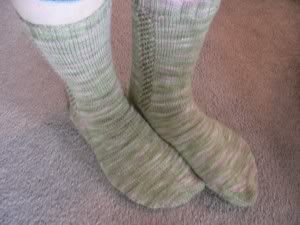 This is the Candlelight Scarf I had been working on last week. It's real name is A World Lit Only by Fire, from the Lavish Lace book. I used some Universal from the local Wolle Rodel.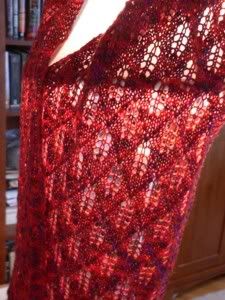 I got a bunch of other stuff done this weekend, but will post about it later this week. I've just got to finish up a few tiny little things and then there'll be tons more finished objects. It feels good to get some things off the needles and out of the Finishing Pile. I guess it's time to start planning some new projects. Oh, wait! Already done, I'm just waiting for the yarn to get here in the mail.