A finished FlowerBasket!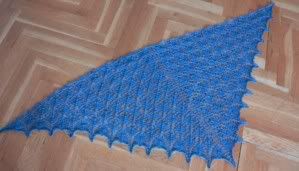 The color's off in this one.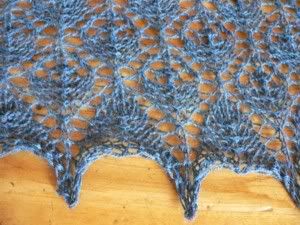 Closeup of edging, which could have been blocked a tad more.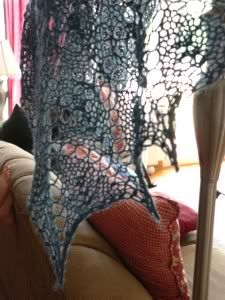 The pretty shot.
I figured since I have the blocking board set-up, I might as well finish this up. I'm glad I did, I love how it turned out. Too bad it's not for me. It'll be sent out this week to someone in Royd's family since it had originally been intented for his Nanny. I guess I'll just have to make another one.