Lots to share today. I really should be baking for tomorrow.

First up, all the loot I came home from the Post Office with. Well, most of it. There's a few books but since they're Xmas presents I can't look at them yet.

As mentioned in my last post, I'd been waiting on some new needles. No, nothing broke. I'm very picky about which needles I use when knitting cables. I like them nice and pointy for cabling without a cable needle. Arwen has the arm and the front pieces worked all at the same time, so a long needle is required. Nothing in the collection was working out right. Time for new needles, right? One would have sufficed.

After four years of kniting, I have finally decided to embrace my knitting style in that my purls are larger than my knits. That means two different sizes. I started Arwen with two circulars but it started to drive me nuts with the loose ends hanging and getting caught. Thus, the salvation to my crisis: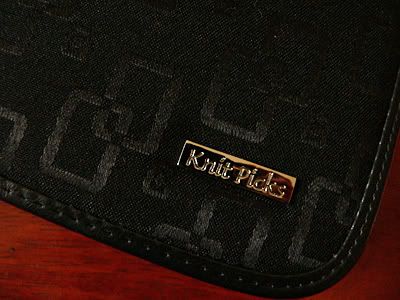 Yup, I went ahead and did what everyone else already has. I haven't played with them yet, but I'm impressed with them so far. Now, I can get back to Arwen!





I also went ahead and bought the color cards from Zipperstop. Can, I just say "wow"? Oh, yeah, baby. WOW!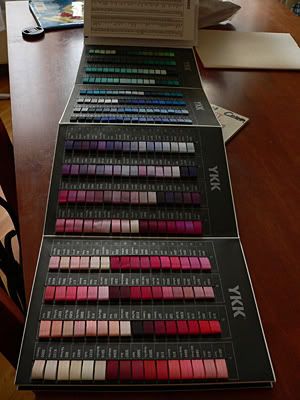 Look at all those colors! And there's three more sheets not shown. Maybe now I can get off my butt and order an appropriate zipper for Mariah.

Okay, enough of my spending habits. I finished up half of the roving from Crown Mountains Farms.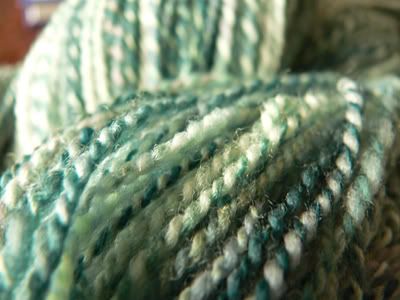 The first measurement of yardage gave me over 600 yards for 4 ounces. My heart sank since I had wanted it to be for socks, not lace. I shrugged it off and threw it in the sink, hung it up to dry and went to bed. The next morning I could see that the yarn had fluffed up considerably and the skein didn't seem quite as long as before. A quick down and dirty recalculation gave me about 500 yards. Whew. I blame alot of the shrinkage on the fact that I tend to wrap my yarn around the niddy noddy very tightly. So tightly that I almost couldn't get it off the dang thing this time. Lesson learned.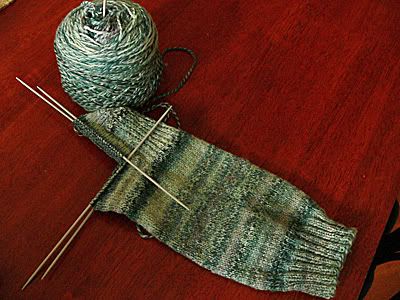 Eagerly I casted on and this is my progress of this morning. These are going to be the replacement pair for the ill fated Latvian Lace. Nothing fancy to detract from the pretty colors of the yarn. Plus, they'll get done much faster.

One last picture of Connor on his birthday. I spent all of Monday afternoon icing that cake. Every year I wonder why I do these kinds of cakes. Then when their faces light up, I remember why.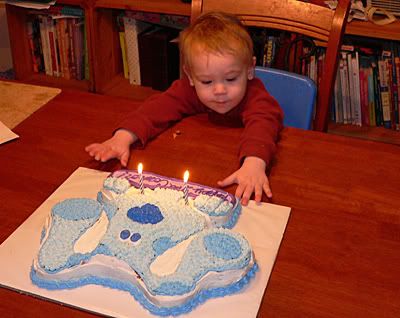 Hey, mom! This is what four years of schooling comes in handy for.