I sure hope everyone had a great Thanksgiving. Ours was, well, interesting. Reilly and Connor woke up that morning with slight fevers and runny noses. After spending a good chunk of time cooking that day, both refused to eat. I suspect that both of their throats hurt since the sweet potatoes and cranberry sauce were the only foods poked at.

Saturday everything got even better when Marc and I woke up sick. So between illnesses, cheap modem problems and general holiday activities, I'm behind. Yeah, what else is new.

So when I wasn't cuddling with the boys, I managed to finish up a few things.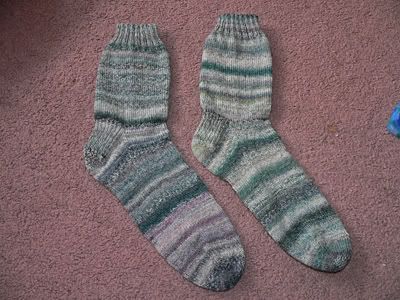 Yarn: Handspun from Good Vibrations (Crown Mountain Farms)
Pattern: Plain Vanilla Socks on 72 stitches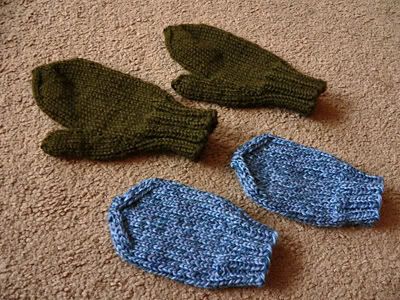 Yarn: Elann Peruvian Highland (dark green) and Wolle Rodel Merino (blue)
Pattern: very loosely based off of The Handy Book of Patterns



Well, since I can't really think straight I'll cut this post short. I should be back later this week with another pair of socks.