According to the calendar yesterday was the first day of Spring. So, why then did I wake up to snow this morning?!? To make it even worse, Housing turned off the heat about a week ago and we're freezing. Brr. Thank goodness for handknits!

I've got alot to show today and am having the hardest time putting it all into one coherent post, so bear with me.



Pattern: Ellen's Stockings from Folk Knitting in Estonia
Yarn: Koigu, P2405



You may have seen these lurking around the blog for awhile now, but I couldn't reveal them completely until now. I had knit them in a swap with Pip and Tom and I wanted her to be surprised.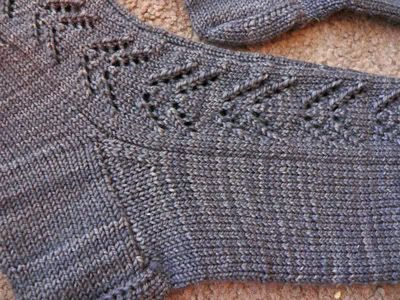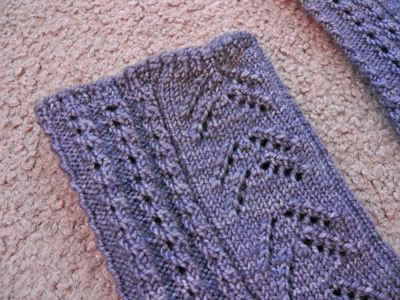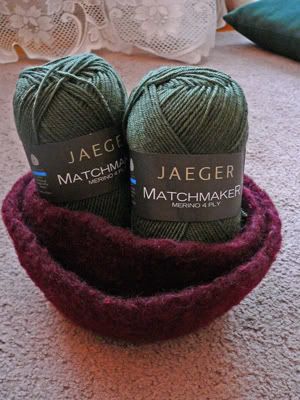 In return, this is what I got. Fabulous felted bowls! I have serious issues with felting so I am quite pleased. Thank you, thank you!!!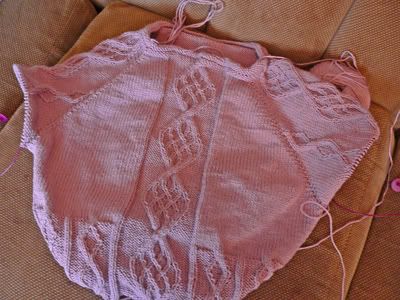 Yes, Saffy has been put aside for something new and more exciting. I'm doing the Cable Down Raglan from the lastest issue of Interweave in Calmer. It's all Rachel's fault that I started it, including my choice of yarn. So far I'm really enjoying the pattern and am excited to wear it. For whatever reason I doubted how much yarn I'd need and over ordered. I haven't even finished the fourth ball yet, so I think I will be quite set with lots of leftovers.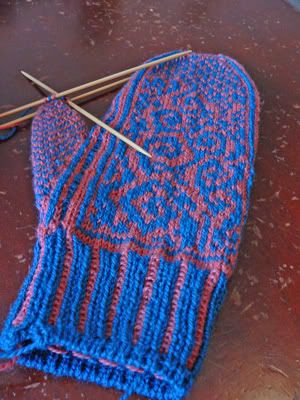 Look, an almost finished mitten! Hey, guess what? It's getting frogged!

I made a decision yesterday that although I love the color combination (still can't get an accurate picture) and the pattern, it's just not doing it for me. I can't put my finger on why exactly, but I feel good about it. I'm quite sure that there some other colors in the stash that will make me even happier.