Sockapalooza

I have been having the worst time trying to settle on a pattern and yarn for my sock buddy. I had said that I would wait until Royd got home and I could get to the yarn shops. I knew that once there, I'd find a perfect yarn. Well, his date for arrival has been pushed back twice now(to the last week of the month, or possibly March), so I can't count on that. I then turned to KnitPicks. I wanted to try out their sock yarn and here was a good chance to. So, I ordered some and two books as well.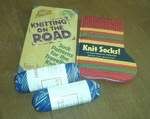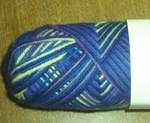 I am not happy with the colors of this yarn. It's called Morning Glory. This picture doesn't do it justice, even with alot of photo editing. In person, it's very bright-kinda reminds me of kids colors. It will probably end up as kids socks too. Argh.

February Fixing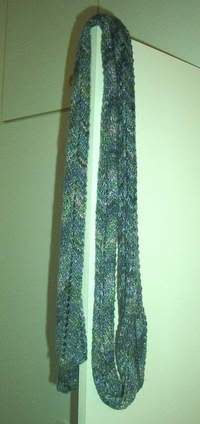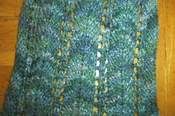 Here's the scarf that I'm fixing. I tried to get a picture of it laid out, but I couldn't get it all in the shot. It was about eight feet-way too long for me. Although I still like the way the original stitch I did, I thought I would do something different. No luck so far.

side note: The reason I have to wait to get to the yarn store, is that the double stroller will NOT fit into them. Seriously-they're that tiny! Just trying to get Reilly's umbrella stroller in there was pushing it. Besides, it's so much easier to look with out them.