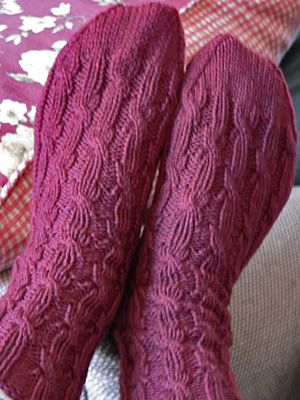 Yarn: Knitpicks Swish in Red Pepper overdyed with Burgandy
Pattern: Karen's Sugar Free Socks



I'd had some reservations about finishing these barely mentioned before socks. In the interest of clearing up the needles, I finished them up since I was already near the toe when I had put them aside.

Ok, so there's a bit of a story behind these. I'd ordered the yarn after comparing the color swatches online and in the catalog. It showed such a pretty bright but deep red. Look at what I got: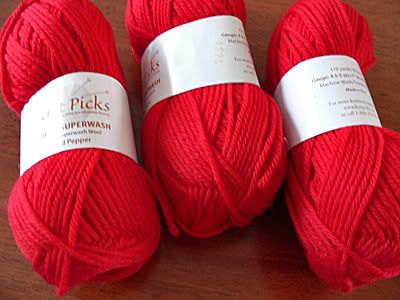 Bright flaming red that was flat and devoid of any beauty. Prompty I put in an order and got some burgundy dye. My first "real" dyeing experience. Lessons learned: overdyeing uses alot less dye than I had anticipated and tie the skeins very loosely.

Nonetheless, the color I ended up with was quite pretty.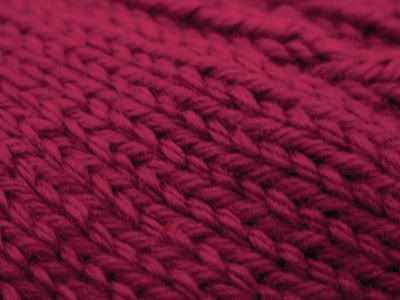 This is a horribly out of focus and dark picture, but I think it best represents the final color.

Well, because I had tied the skeins too tightly, there were a few spots where the original color popped up. Originally I had intended to gift these away, but in good conscience I can't now. So, I get a new pair of super thick and cushiony socks.

I've got some last minute planning to do now!