Yesterday was a yucky day all around and although I had meant to post, I just couldn't. Between the nasty weather and the kids driving me bonkers, I was in the foulest of moods. Thankfully today the sun is shining, the snow is melted and at least Connor is in a better mood.

Notice I only said Connor. Reilly is driving me insane!!!!!!! Five days left until Royd gets home and let me tell ya, I. Can. Not. Wait! I'll be packing them both up in the car and sending them away for a little daddy time while I take a long soak in lots of bubbles. Aaahhhhh...

As far as Mariah goes, I've got about 20 rows left before I start the hood. The yoke is taking short of forever and I had to put it away last night for fear of boredom.


I started a pair of socks for my sock pal in Koigu, but I'm going to run out. So, today I pulled out some Knitpicks Dye Your Own and some Koolaid. I hope the colors look as nice knitted up as they do in the skein.

Tuesday we had a snow storm and I was quite mad about it. While perusing Elann, I saw that they put up some more colorsof their Highland Wool. Ones I've been wanting and there's been a GC burning a hole in my account, so I had to partake. Nothing like a little yarn therapy.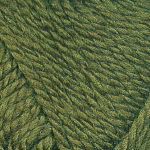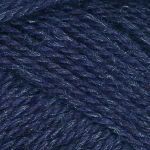 The Oregano will be for a Ribbi and I think the Dark Indigo Blue will be something for Royd. I think he'll like the color and if not, I'll use it for the boys. Blue will not get wasted in this house!
Have a great weekend! I hope that I have something to show you next week.