It's almost halfway through June already and I'm in a funk. Yes, the month is flying by but for personal reasons it's dragging. The hubby was suppose to be coming home this month. Sigh. Only five more months now. Or twenty weeks. Or my personal favorite, twenty more shopping trips with children in tow. Oh yeah, I'm really looking forward to that.

Being at home all day with the little ones can be quite draining on you emotionally. There aren't any "breaks" and sometimes it feels like all you do is say "NO!". I think that is why I feel the urgent need to be creative. It feeds my desire for individuality and gives me the escape that I so desperately need. After a long hard day, I want nothing more to surround myself with wooly goodness.

I thought I'd share a few pictures of what has been making me smile around the house.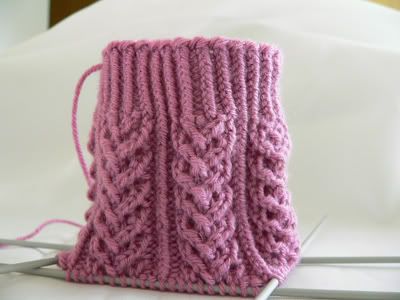 Super soft socks that feel like butter in my fingers, thanks to some extra nice yarn.




A finished skein of handspun.
("Broken Hearts" merino from CJ Kopec's Creations, 266 yards, DK-ish)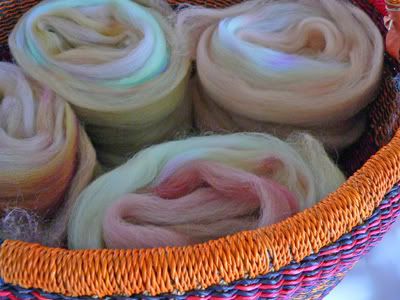 A basket of predrafted roving awaiting tonights quiet time.
(Courtesy the Yarn Wench. Yes, I think I love her.)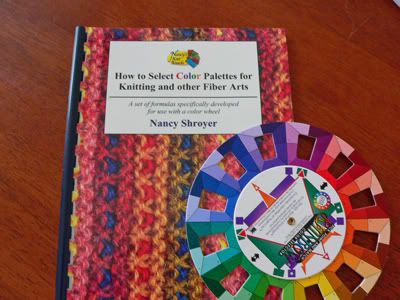 A color wheel that makes choosing colors alot of fun.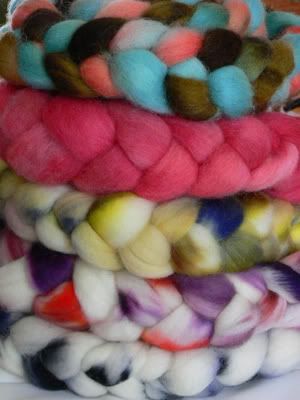 Yeah, it's has been alot of fun.