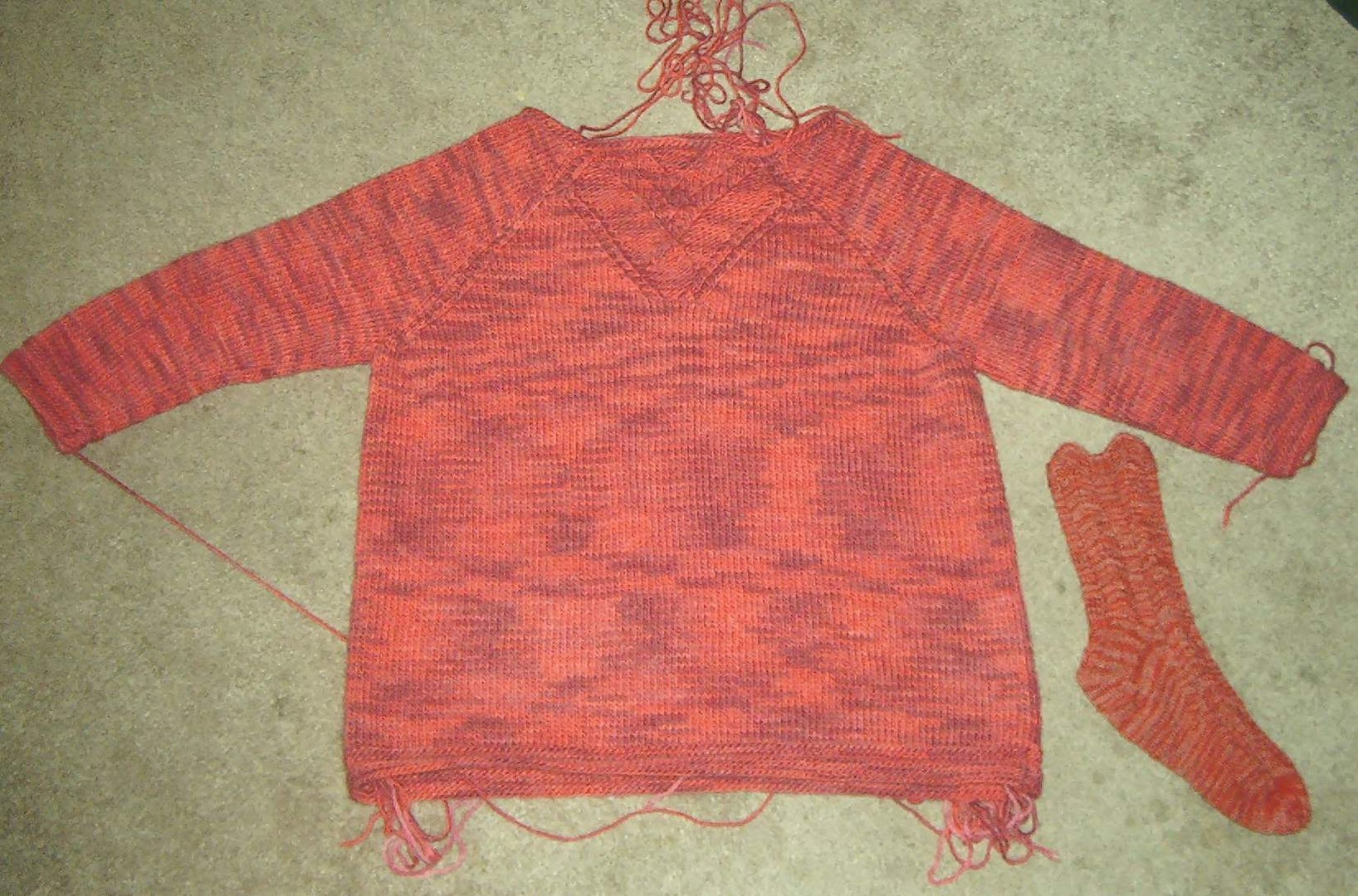 Progress has been made. Cabaret is almost done! All I need to do is weave in the million ends and tighten up the neckline. Broadripple is half done. And look, they almost match! It seems that all I currently want to do is red.

I'm not sure if I'm happy with Cabaret or not. It's hard to tell if it fits or not, due to my large belly. But, I think I made it too big. And I should have incorporated some shaping as well. The problem I see is that it fits around my bust, but is too big elsewhere. Lol. Always the problem--all too often patterns that accomodate a large bust, think that we're large elsewhere.

But all is not lost. With each sweater that I knit myself, I'm learning more about design and shaping. I just need to start applying these lessons into future projects so that they actually fit and flatter me.

Had another OB appointment today. And let me tell you, I hope that the baby is not this feisty when he is born. He kept kicking the doctor while she was examining me. It took her 10 minutes to get a heartrate count because he kept kicking at the probe! He did this last time too and I thought maybe it was just a bad day for him. Well, I guess not, he just doesn't like being messed with. Had both the nurse and the doctor laughing hysterically.

Well, the countdown is on. Two months to go and I'm getting pretty excited. At the same time, a little worried. I wonder how Reilly will react to him. I just wish Royd was going to be here. The two weeks that they'll let him come home, just won't be enough.