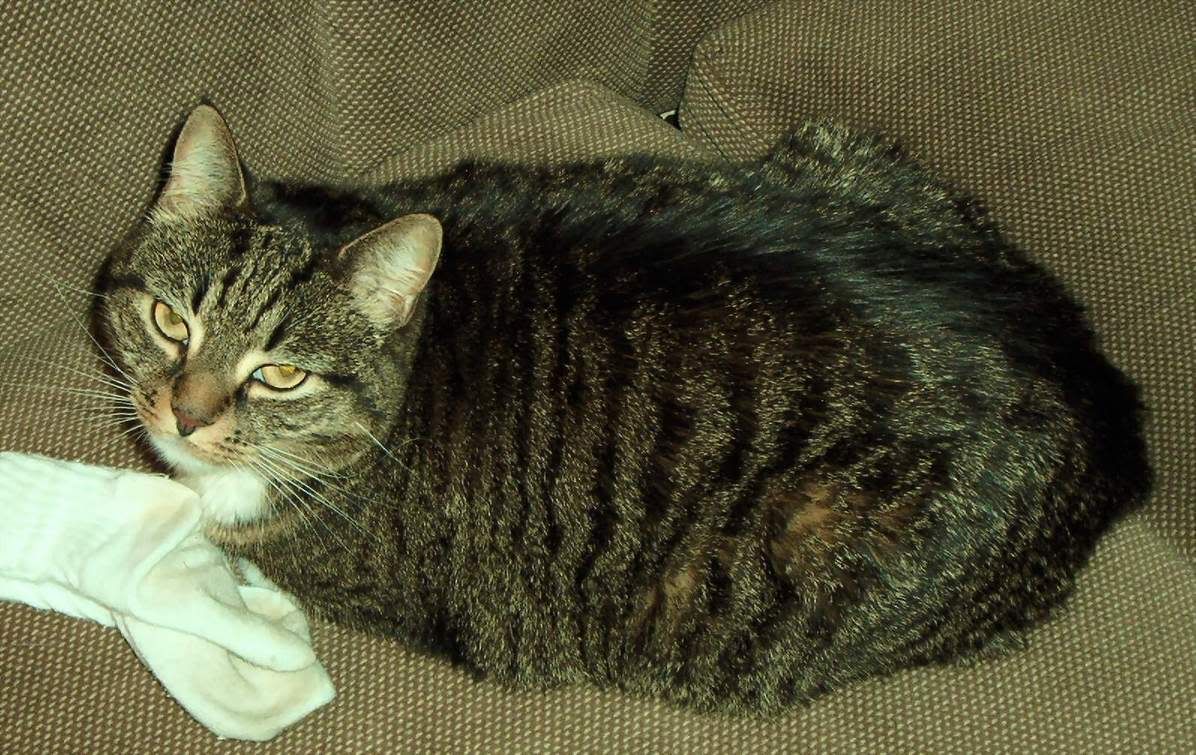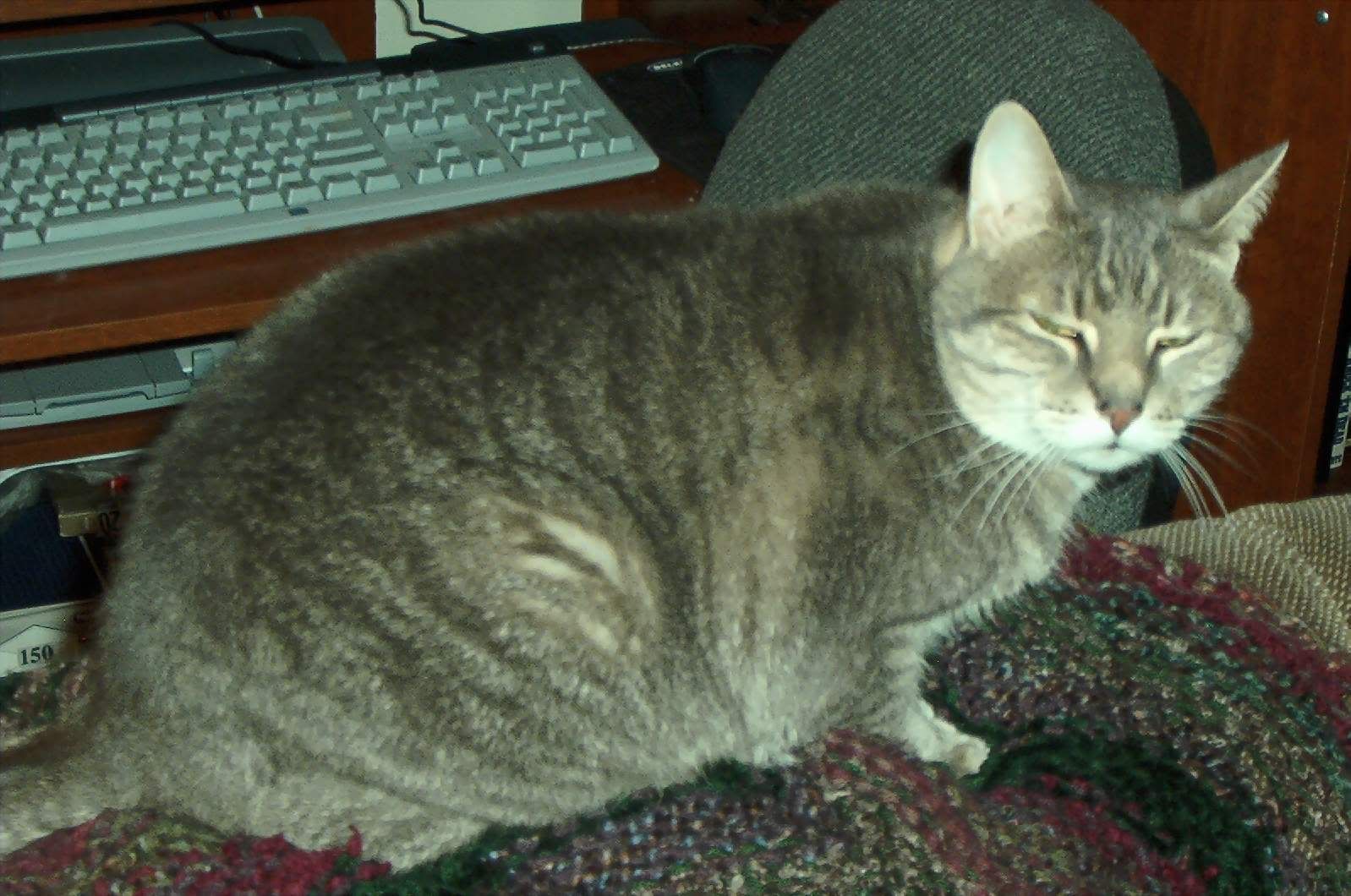 Here's my knitting fan club- Ling Ling and Cozette. They just love it when mommy forgets to put a ball of yarn away. I don't even know how many times I've awaken to yarn all over the house. But, they're my babies and I love them no matter what they do to my yarn.

So, I decided to be a "good Army wife" tonight. I went to the FRG meeting. Ugh. What a waste of my time. Next time I think I will clean the grout in my bathroom with my tongue first. Seriously I think it will be a better time! First, they used to arrange activites for the kids, but not this time. So, all the children (including mine) were whining and carrying on. Second, we started 40 minutes late and the whole presentation only lasted 15! Third, no new information was given. I can get better and more accurate info from the Army websites. They're so scared to tell us anything. As soon it was over, I ran out the door, swearing to never go back. Now, I'm not bashing all FRG's, just mine. I've heard from other woman, that theirs are great. I may just go to theirs instead. It's not me either though, because out of about 1000 spouses, only 30-40 were there. And half of them had their husbands with them! Okay, rant over.

About finished with the baby kimono sweater. Just have to do the sleeves and seam it up. Maybe tomorrow I'll get it done and show it off.

Waiting for my stuff from Herrshners to get here. They said it shipped Monday, so we'll see how long it takes this time. The first two orders I placed were here within a week, but the last one took about 3 weeks. Not their fault, the PO's. Speaking of the PO. I got a newsletter today that was dated it mailed Aug. 12th. It was mailed from the same PO! Talk about inefficiency--over two weeks to place it from the inbox to my box. Anyways, I order some TLC Amore to do my poncho, Caron Simply Soft Brites for a baby blanket and some Kroy sock yarn that was on clearance. Do I have a problem? Why, yes! I buy more yarn than I can possibly ever use.

I did find out the name of my Secret Pal on Monday. Checked out her blog and I don't know what to get her! I have ideas, but am not sure. I never got the newsletter since I signed up after it was sent out. Wondering if we're going to do something along the lines of what SP2 did with the questionaire. I guess I'll just email her some questions to try to narrow down what she's like.