I got my new Ram Wools catalog today. Oh, am I drooling! I have to stop. Must stop. I found four or five sweaters I have to have. Now, I see what the buzz about Klaralund is all about. I hadn't bothered to check it out before now. But now... I must do this. It's so beautiful. A bit out of my price range right now. But, I'm thinking that if I could get my hands on some other yarn that is more affordable, it might just happen. Well, we'll see.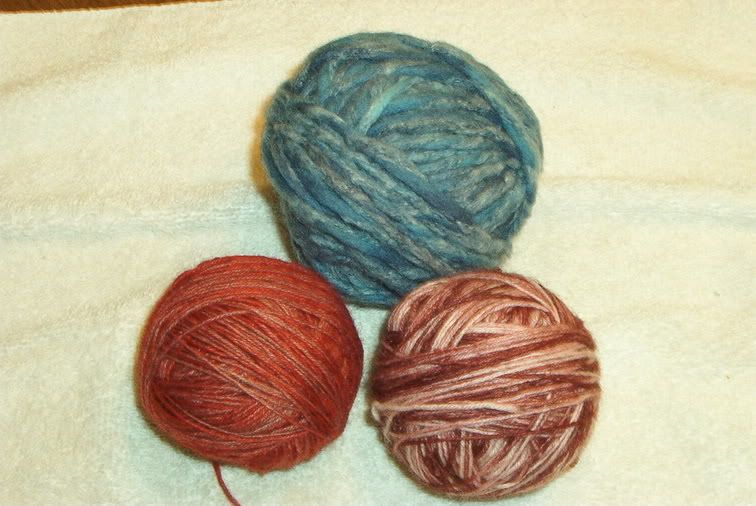 Finally I got a half way decent picture of the yarn I dyed. Yipee!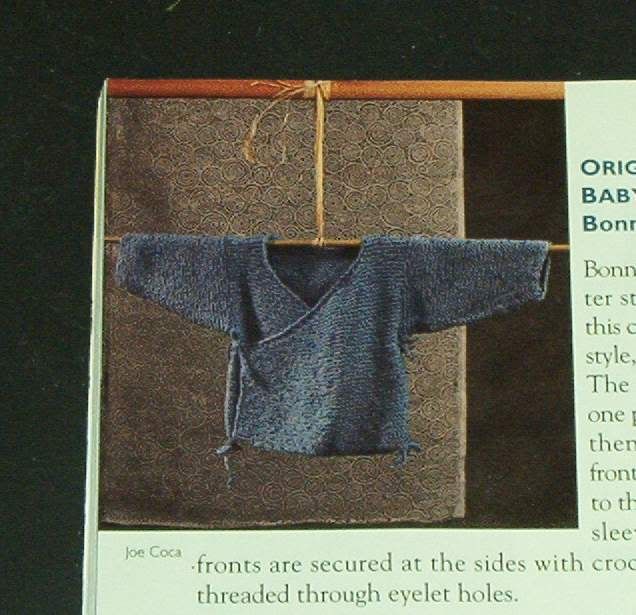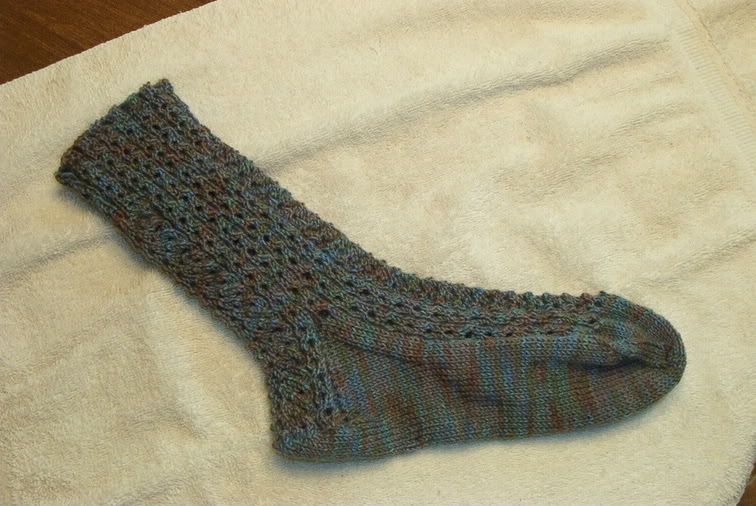 First picture is what I am making the baby. It's from IK Summer '03. I was going to use the blue yarn I dyed, but not anymore. The gauge was way off and at first I thought that I would just adjust, but after I swatched I changed my mind. The fabric was way too bulky. So, I ransacked my stash and found some Caron Simply Soft that will work just fine. And on the plus side, it'll be machine washable! Hey, I got to do something with all this acrylic I bought when I first started out and the kids stuff is perfect. Plus, I can always appreciate the value of it and if it gets ruined by spit-up, I won't cry.

The second picture is of my sock. Ehh...

Okay, back to the knitting. Blogging is already cutting into it.