Finally! It's been November since I've finished anything. These are my Fluted Bannister Socks. Aren't they pretty?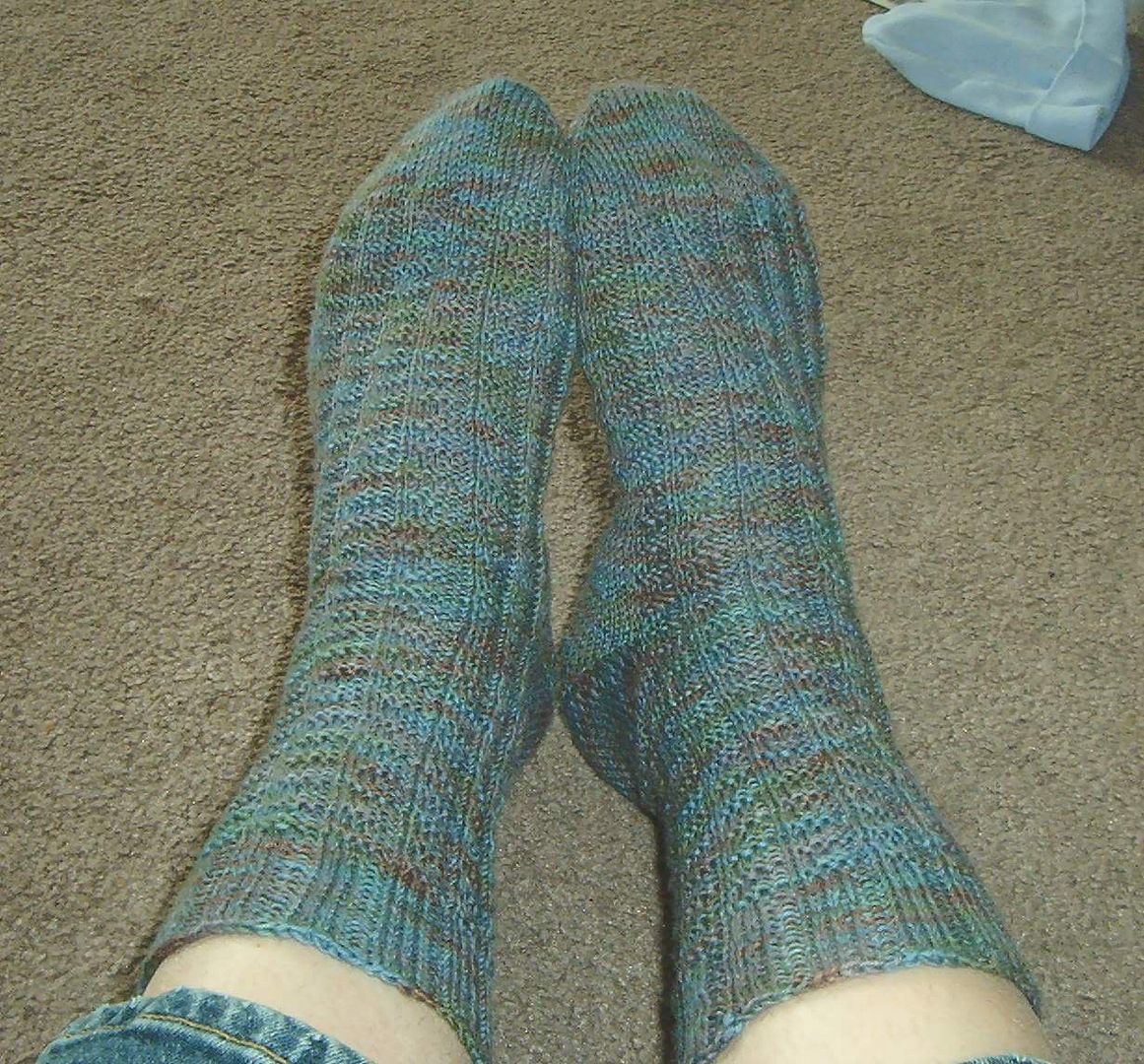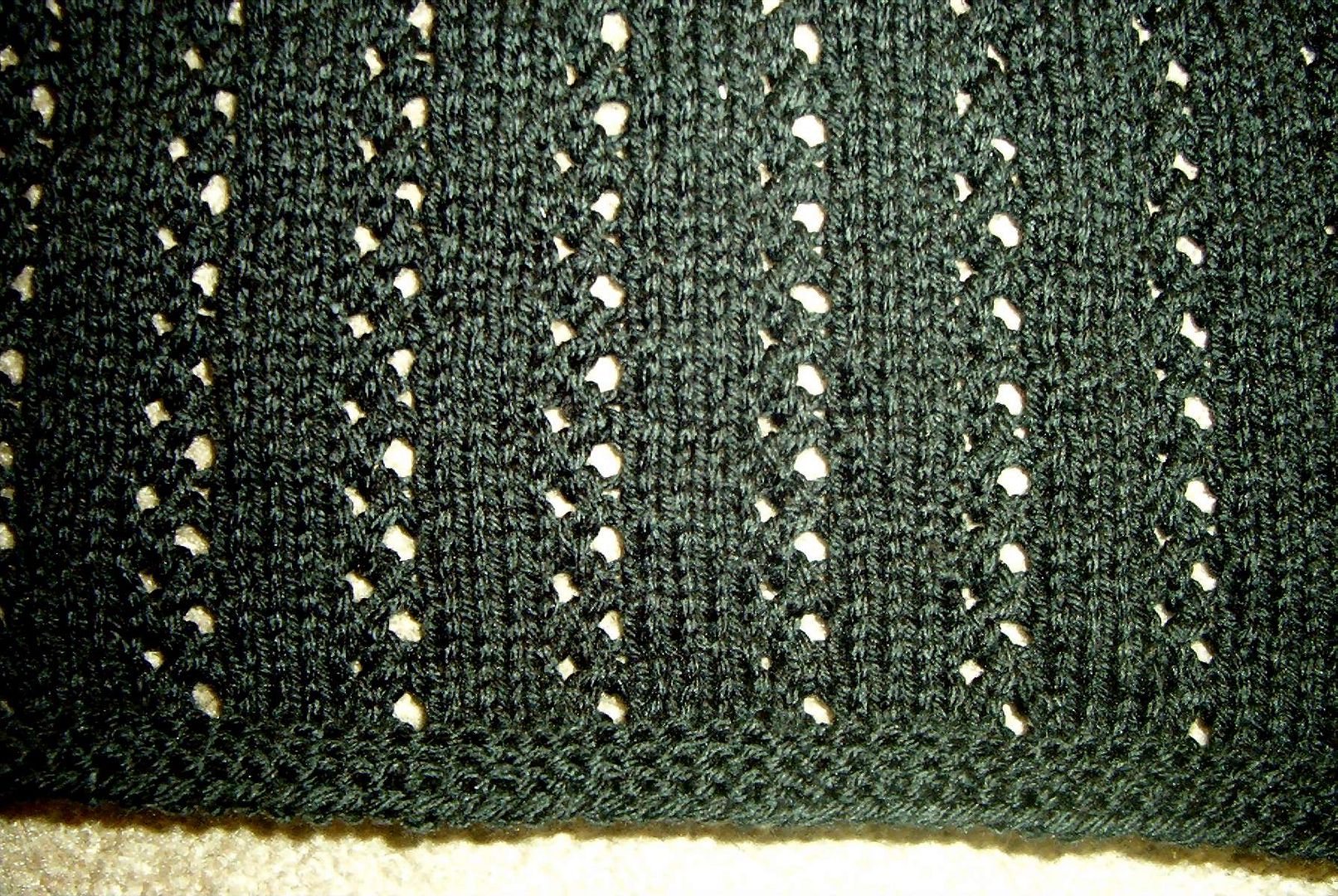 This is a shot of the lace ribbing on the cowl neck sweater I'm doing. So far the back is completed and I just started the sleeves. Since I'm changing the original pattern to not include a fur cuff, I'm playing around with how many repeats of lace to do. I'm aiming for a bell sleeve that isn't too wide yet drapey.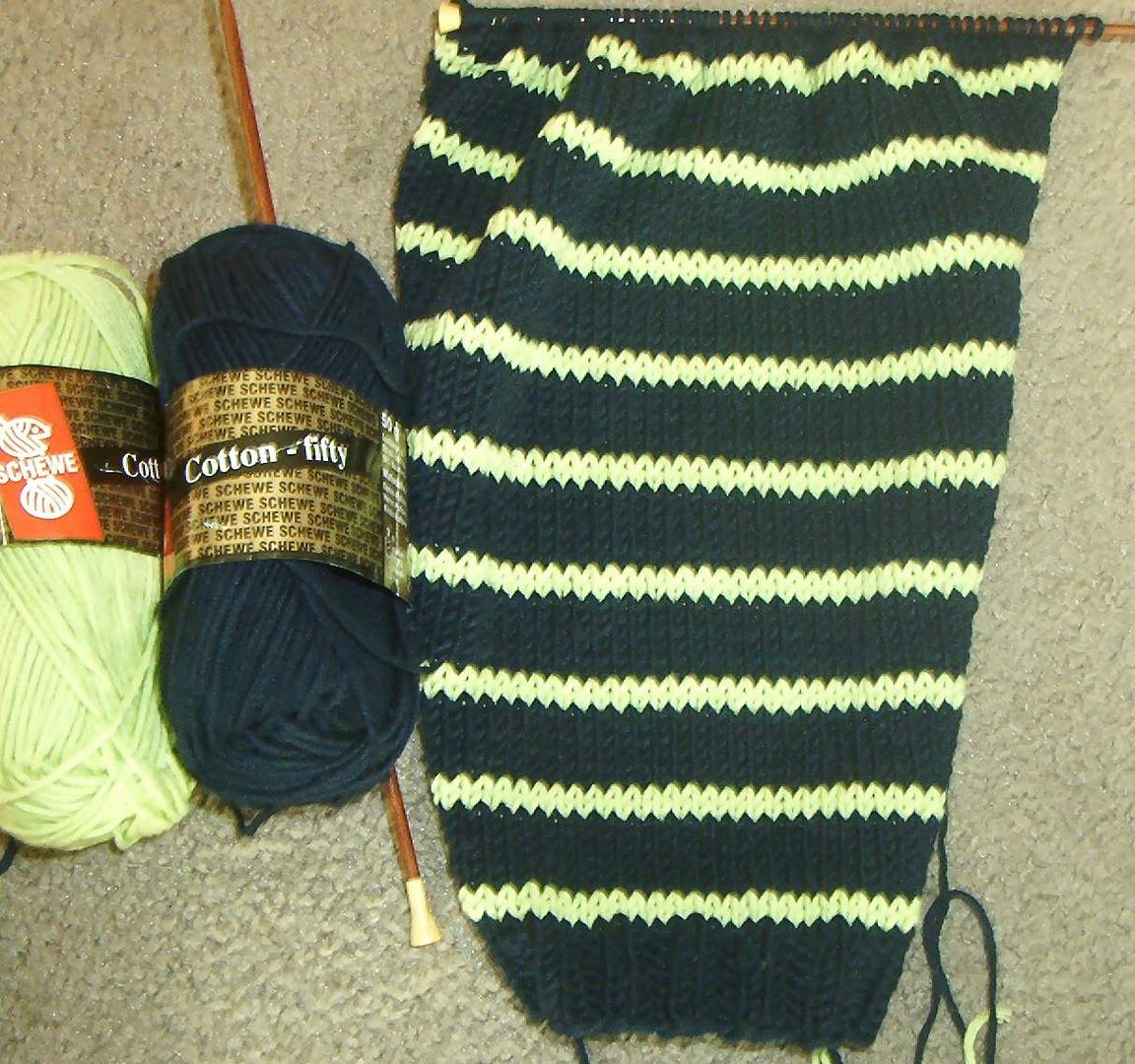 Here's the sweater I'm doing for Connor. That's a sleeve, if you weren't sure. I'm also hoping that you can tell that's lime green and navy blue. I'm making this pattern up as I go along while using The Knitters Handy Book of Sweaters as a reference.






I was suppose to drive down to Ansbach this morning to visit with Jean, but the weather had different ideas. I woke up to about 2 inches. Yeah, I know, it's nothing compared to the Northeast. I know mine and my cars limitations, and had to cancel. Bummer, I was really looking forward to it too.

Instead I casted on for the Chevron Socks that I had frogged. So far so good.