Today I received a little package from Kim, my spoilee from SP3. She made Connor the cutest little hat!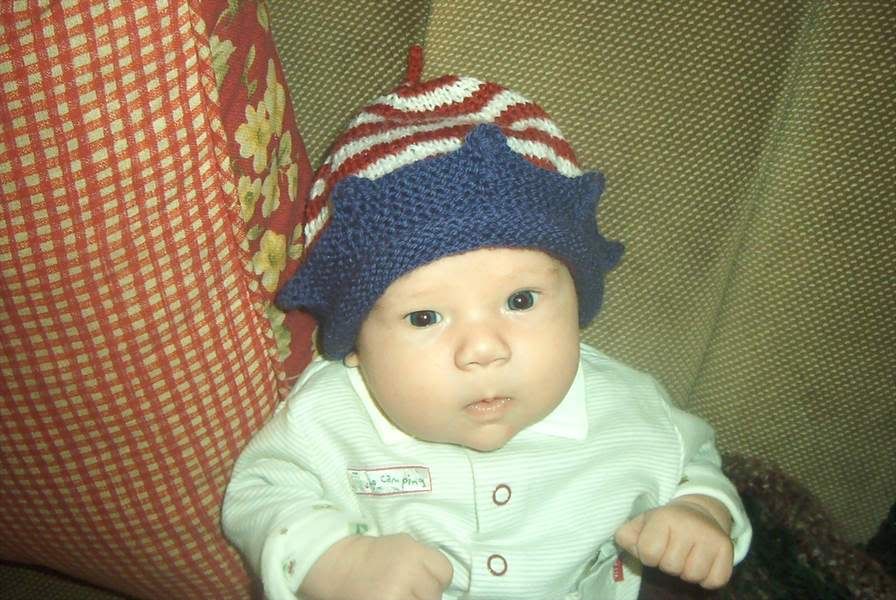 As you can see, he needs to grow into it a little bit: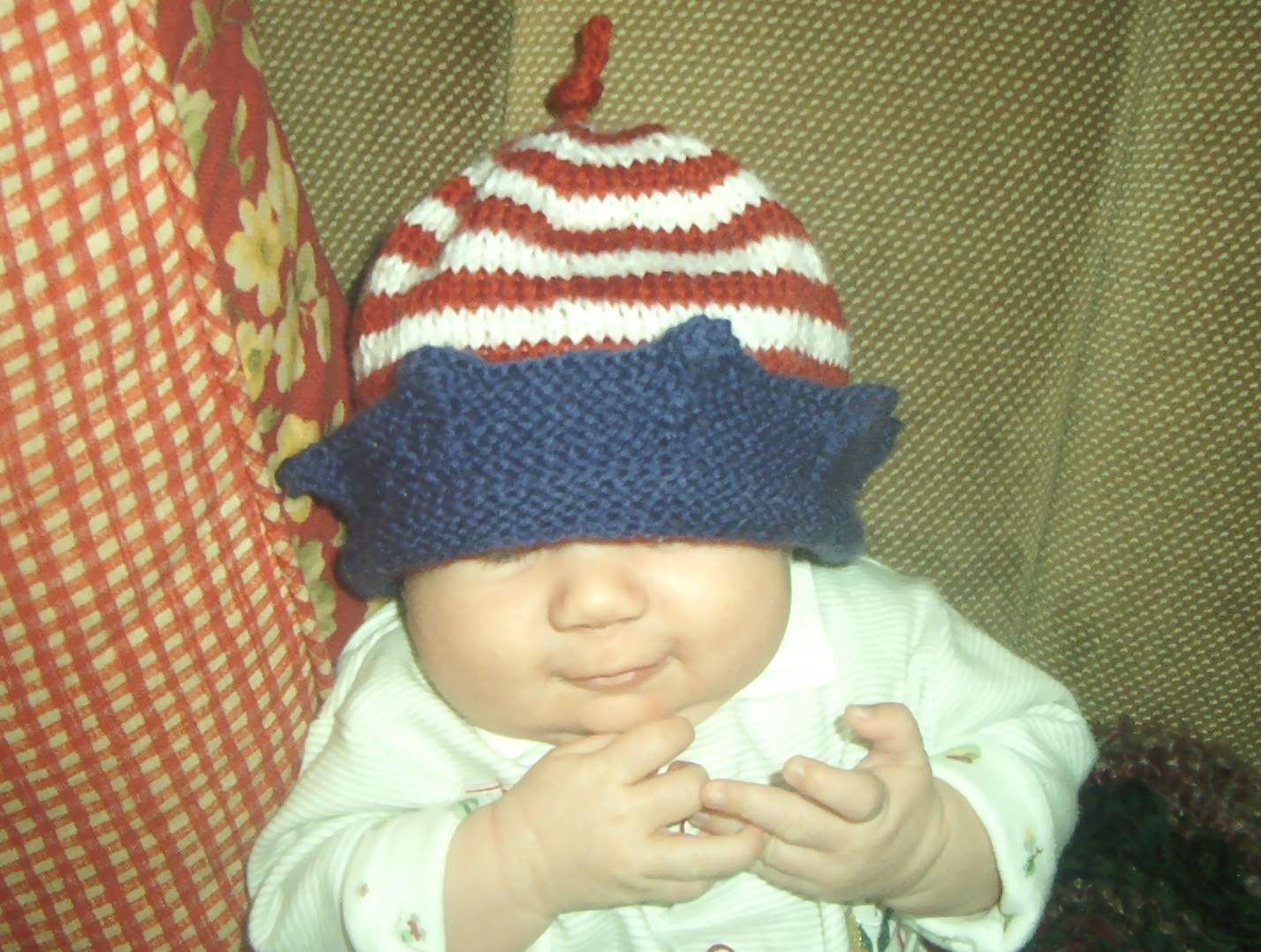 She also sent along some of her wonderful homemade Chamomile soap and yummy maple syrup. Thanks Kim. I love everything!

I also got the latest issue of FCEK. For once it didn't take two months to get here! I am loving all four of the sweaters from "Pretty in the City." I have just enough of Highland Wool to make one sweater. It calls for 1575 yards and I have 1635 yards. Cutting it a bit too close for my taste. I'm debating whether to use the GC I have to get enough in another color. I may have to, to do the cabled sweater. Decisions, decisions...