1. That I will remain on a yarn diet. When I previously mentioned it, I did not specify any end to it. Well, it's kinda open. Mainly I want to work through some of my stash before I start supplementing it again. I'd love to be able to get through at least ten projects before this happens.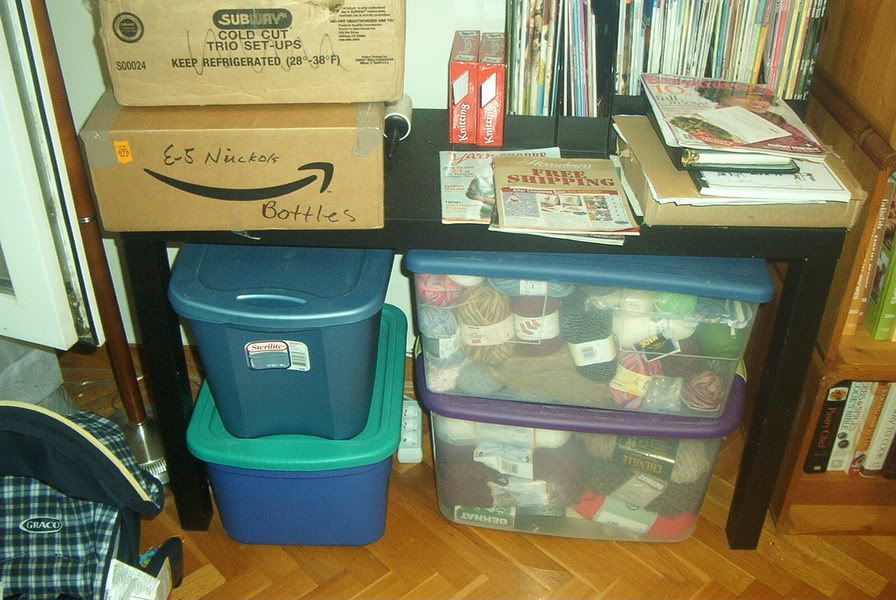 These are the six containers of my pretty yarn. Yarn that is high quality and don't mind keeping in a stash.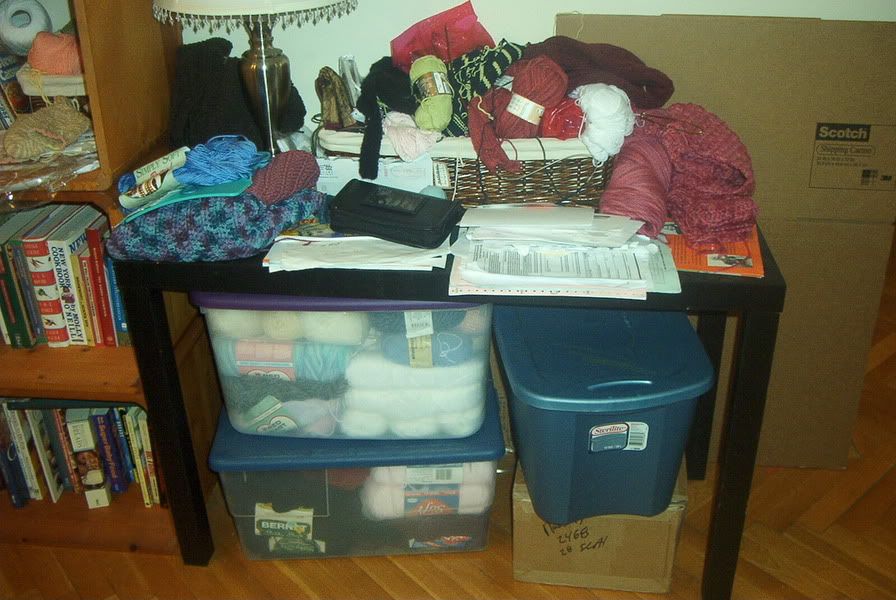 These are the four containers that I'm dying to get rid of. Most of it was bought before I knew what "real" yarn felt and looked like.
2. That I will be able to get my shipment for Afghans for Afghans sent in time. The original deadline was the 15th, but it's been pushed back to the 27th. That gives me until Thursday or Friday to finish the last afghan. I know that seems like a lot of time for shipping, but I'm dealing with the Military Post Office. I don't trust them.
3. That I will be able to resist casting on for Natalya before the afghan is finished. Jody made the most beautiful cabled gauntlets and was kind enough to write out the pattern for us to enjoy. She saved me the trouble of having to do it myself. I love the easy way out.