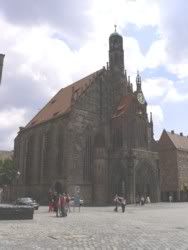 Saturday I drove out to Nurnberg to go yarn shopping with Kathleen. Altogether we visited three shops and one craft store. By far the best was the first in Erlangen. She had a wall of mohair! I am so kicking myself for not snapping a picture.

The haul, quite modest if I say so myself, is below.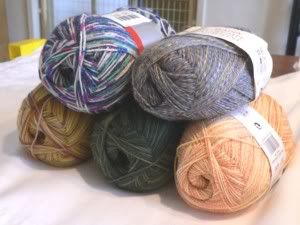 Glorious sock yarn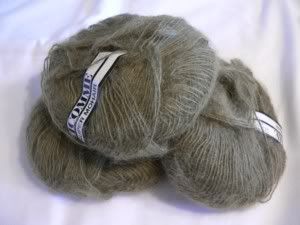 French mohair-perhaps Kiri?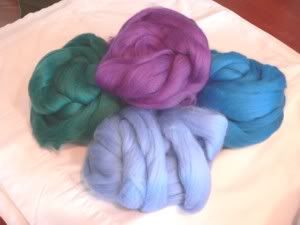 400 gms of roving
Sunday we drove back out to Kathleen's for a little cookout and got to meet up with Jean as well. I had a wonderful time ladies! We have to get together more often!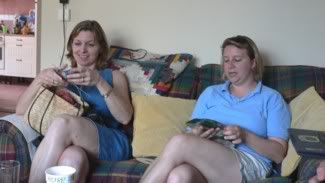 Perhaps an invasion of the Phildar in Wurzburg? That is if I can hold out past this weekend...