Look what was waiting for me at the Post Office yesterday: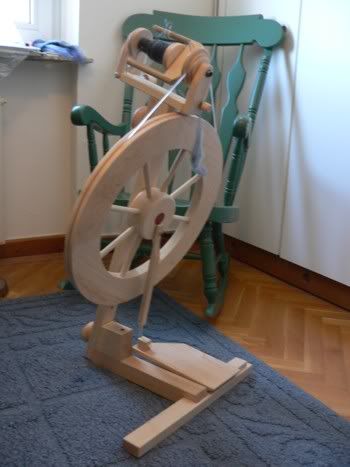 Finally! I only had to wait a month to get her, but was she worth it! I was worried that since I hadn't tried it out, it wouldn't be for me. Not so. She spins like a dream!
I went ahead and got the complete model which included a jumbo plying head and a fast flyer. I'll get around to playing with those later. For now, I'm just making friends and admiring.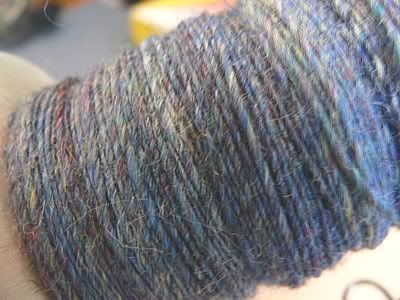 I'm spinning up some Mountain Sunset roving I had purchased from Copper Moose. Mind you, this picture doesn't do the colors any justice at all. I'll try to get a better shot later.
Well, excuse me, I've got some spinning to do. Have a great weekend!