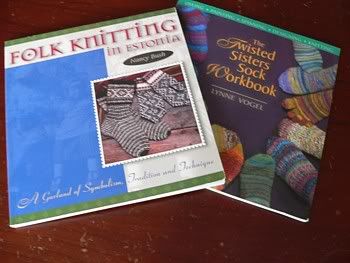 I grabbed these up at the Interweave Press' Hurt Book Sale. The bottom corner on both is "slightly" bended. I've gotten worse condition quality from Amazon, so I was pretty impressed. I had tried ordering Folk Knitting back in December, but was notified a few weeks after placing my order that they were out. Great customer service! So, when I saw it, I had to have it.
Tons of inspiration in both books, but have put them away for future use...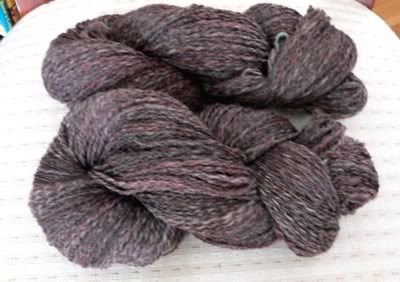 The weekend afforded me some time to finish spinning up a few bobbins and plyed them up. Between the two skeins I've got 8 ounces and 613 yards. Only 24 ounces to go! Below is a better shot of the colors.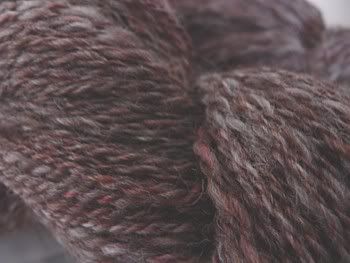 Not much else to talk about. I still haven't decided upon a pattern for my sock pal and have yet to start the baby blanket. There is a project on the needles, but I'm not sure how well it's working out yet. I've made alot of changes to the pattern and fear that blogging about it will doom it's fate. By the end of the week I'll know if it's a keeper or not.
Knit on Olympians, I'm cheering for you!