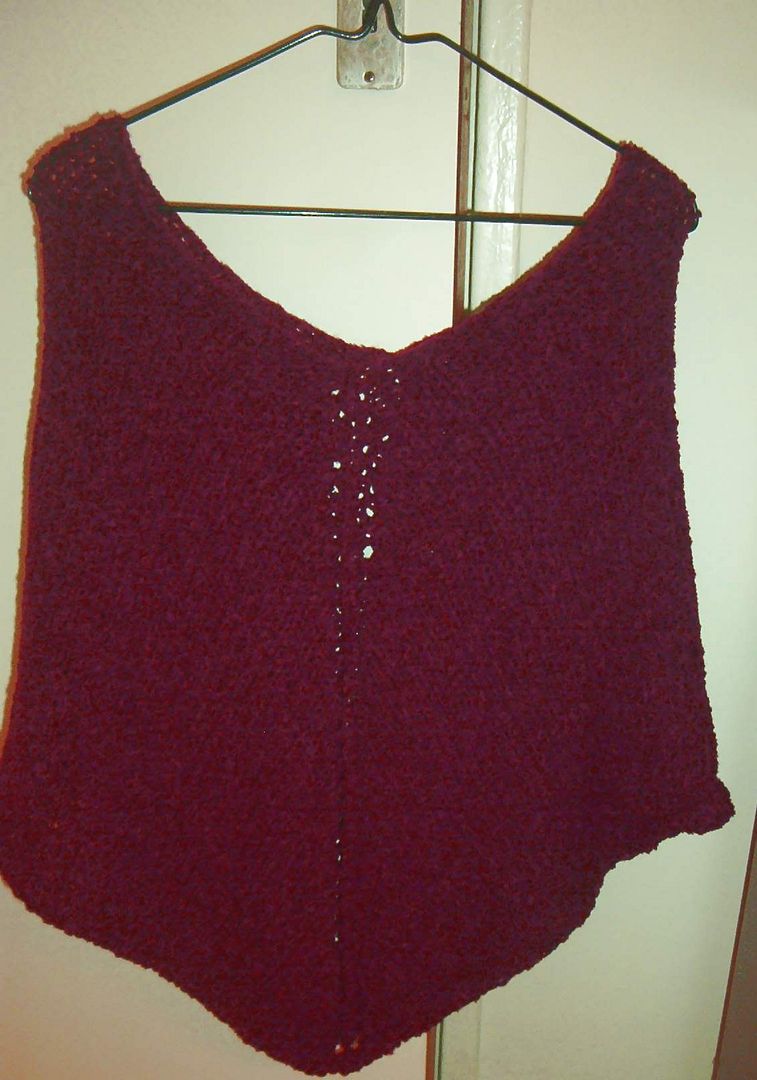 Yup, that's right, the Harlot Poncho is at 100%! Talk about a quick knit! It only took three evening and a half afternoon. Unfortanetly I won't be wearing it anytime soon. I wanted to wear it through the rest of the pregnancy, but it turned out to be a little too body hugging for my taste. But, once the belly is back to "normal", it will be fabulous.

I dyed some more yarn today too. Once I start knitting it I'll post a picture of it. I'm very happy with how it turned out- a salmon pink with blotches of lighter pink. The blotches weren't intentional, I didn't stir well enough, but I think it's going to look cool.

My SP emailed me to say I should be on the lookout. Yay! I can't wait to see what she(I think) sent me this time. I love getting stuff in the mail, even when I know what it's going to be.