Here's the bunting bag, almost finished. All I need to do now is sew on the buttons. Ick. I hate sewing.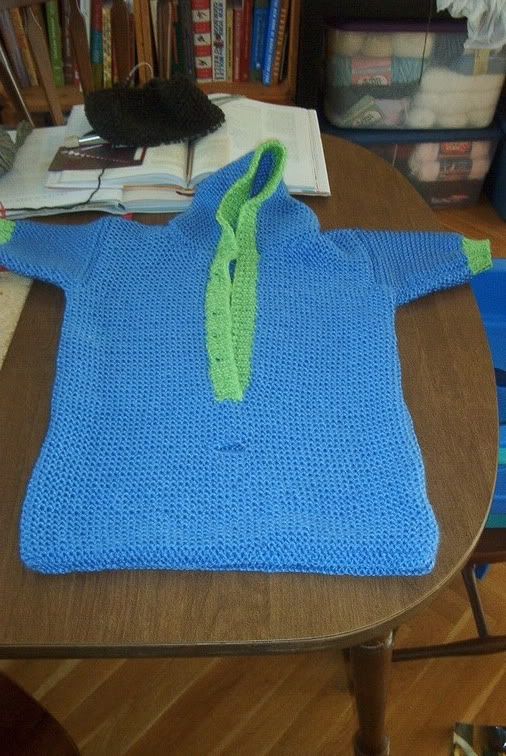 So, how do you know when you have a yarn buying problem? Well, when you've only lived somewhere for six months and all the LYS employees know you. Granted, it's nice now that they all know that I'm slowly learning German and are quite helpful with helping me along. They also know that I usually don't need help in finding my yarn and let me browse without hovering.
Here's what I got: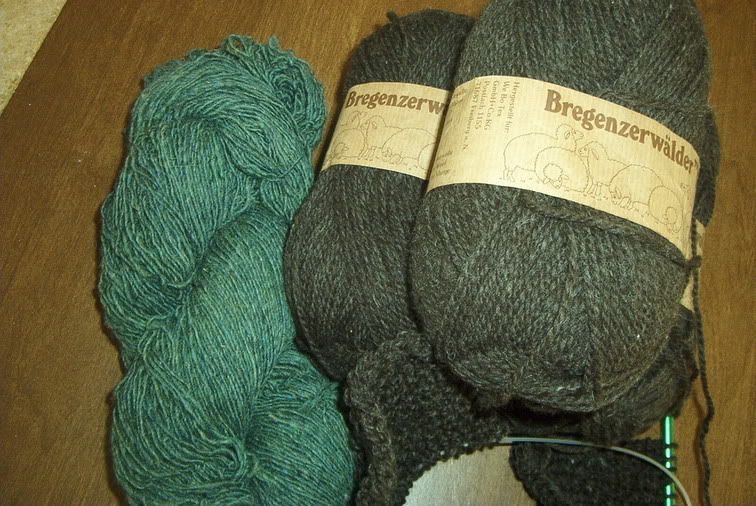 Three skeins of the chocolate brown wool for my diaper bag. The green comes from my stash.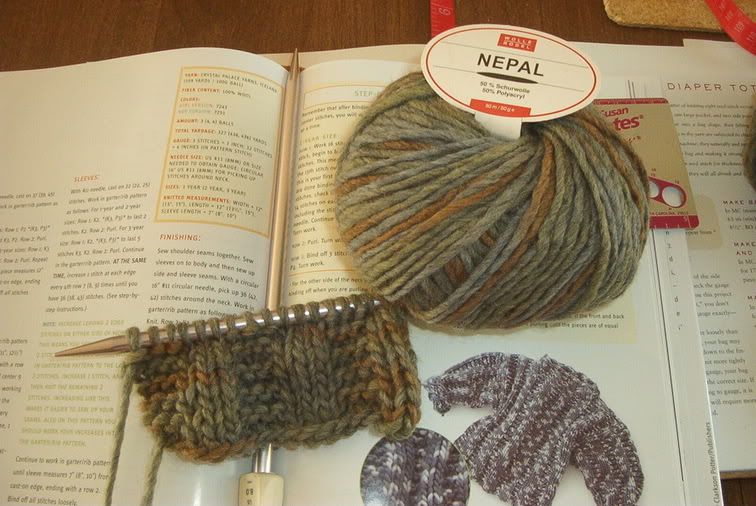 Six skeins of Rodels Nepal for a sweater for Reilly. I've had my eye on this yarn for awhile and have been waiting for something to do with it. In fact I'm liking it so much, I might have to go back and get the purple variegated for myself. I know it's hard to see the colors, but they're grey/brown and greenish.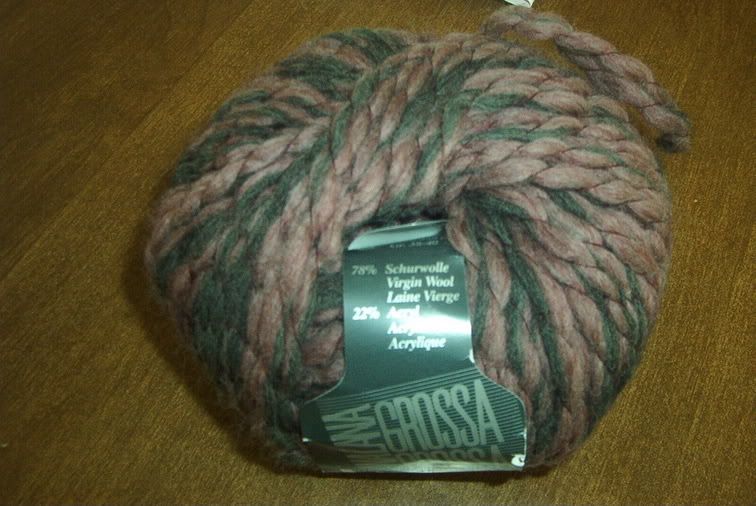 And four skeins of this purple/charcoal grey yarn for a scarf for the babysitter.
Needless to say, I had a good time. Reilly on the other hand was not thrilled at all. Thankfully the ladies at the yarn stores like him and his antics. Including his desire to grab the balls of yarn and throw them! I'm just embarrassed. I'll be glad when Royd is home and I can go shopping while he watches the kids.
I'm suppose to meet up with Teresa tomorrow in Bamberg, but haven't heard back from her yet! I know she's been having issues with her internet connections, so I may not get to. Oh, well. There's always another time. On Sunday, my neighbor and I are going to drive down to Kitizigen to holiday shop at the Bazaar there. I really need to finish the Xmas shopping and am hoping that this one will have some good stuff. So I went to the ATM and withdrew a buttload of cash, so I don't have to hassle with checks. I'll be glad when all the holiday and birthday(6 of 'em) shopping is done.