First let me show a picture of my awesome new ball winder in action!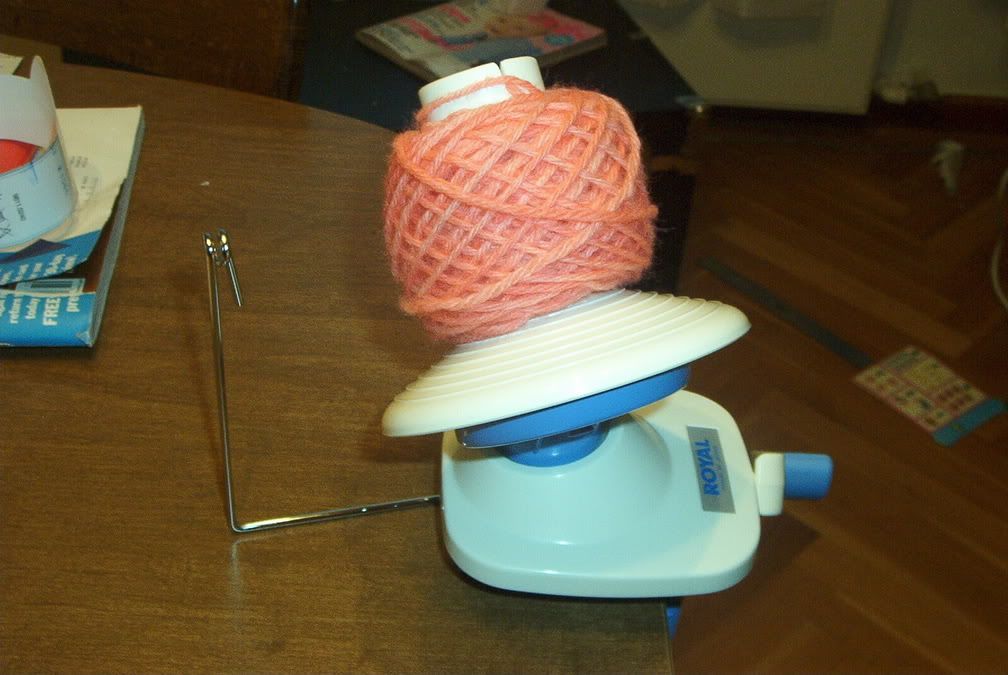 Next, is what I've been working on since yesterday afternoon. Needless to say, not much else has gotten done in my house.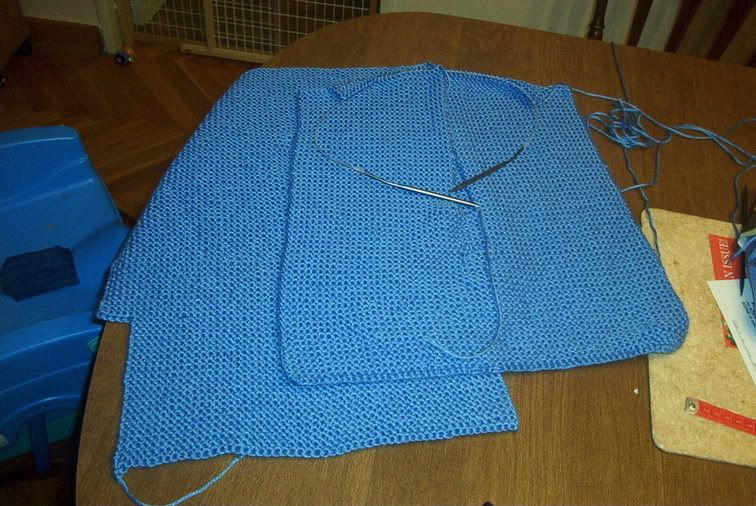 This is going to be a baby bunting bag from The Yarn Girls Guide to Kids Knits. I was at the bookstore yesterday and happened to find this book. I had been looking for a pattern for this and immediately snatched it up. Once I got home, I sat down and looked at the rest of the patterns. I am so glad I bought it! It was exactly what I needed-quick, simple and fun knits for the kids. Alot of the other pattern books I have are too fussy or done in a gauge that I know will take forever to complete. BTW, I'm doing it in the extra yarn from the baby blanket(which just needs sewing up).

I've found at least 4 patterns that I really want to do NOW. I did a little stash diving and couldn't find any yarn that seems quite right. I guess a trip to the yarn stores is in order? I have to go anyway, I need some yarn to do the diaper bag. I did notice as I was rummaging through the stash that I have way too much yarn. And not yarn that I'll ever use either. I packed up one box to donate and will go back through to find some more. I figure that it'll make me feel good to pass it onto someone who can use it, and it'll clear the way for new yarn. Plus, Royd will be visiting in a month or two, and I'd hate for him to see how bad my habit has become. I mean, I can't even hide it anywhere! Seven huge plastic totes are kinda hard to hide in a three bedroom apartment.

Well, I'm off... I want to finish this project before Friday-yarn store day.